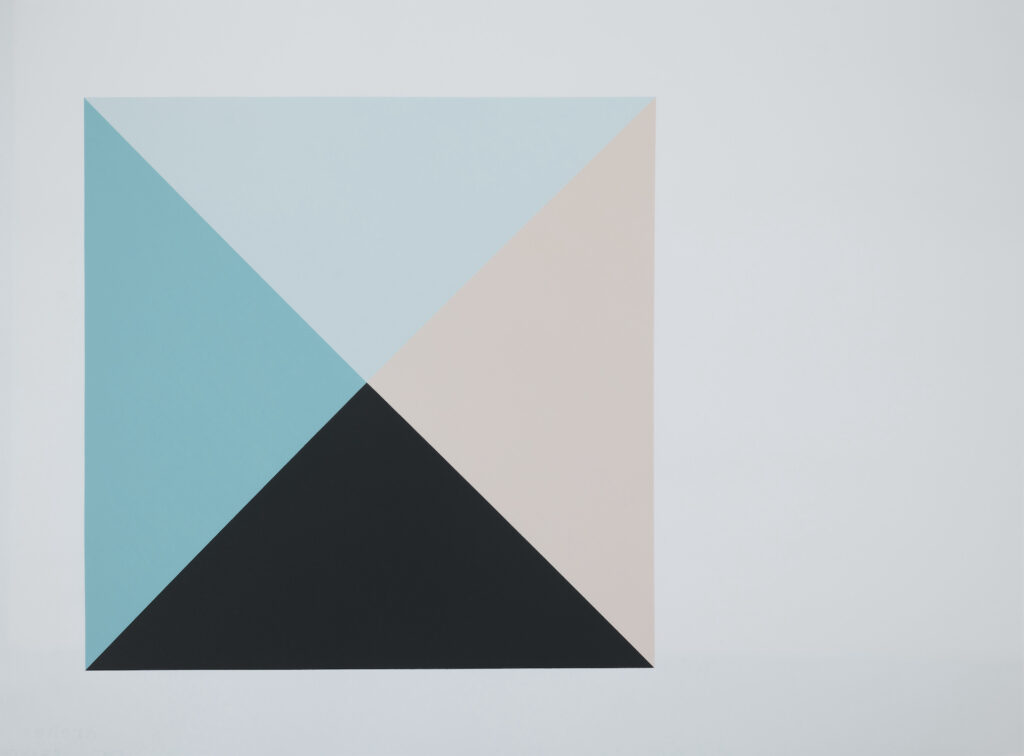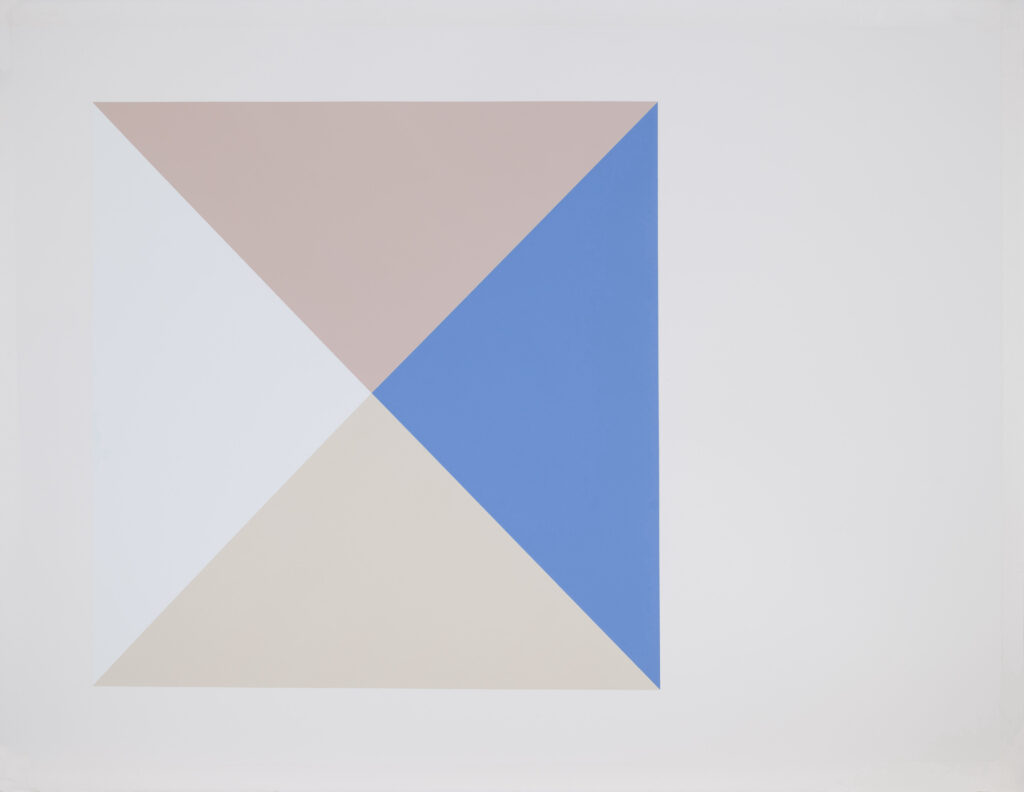 Exploring the border between painting and sculpture, Elodie Seguin's (b. 1984) work is intrinsically linked to the spaces in which it is exhibited. Her installations and murals integrate the specific dimensions and configurations of each site to "make place" with it. They blend with volumes and surfaces, the space becoming the interpretative framework of the work as much as it is interpreted by it.
Painted with brushes on paper but designed to be spatialized, the works belonging to the White Volume series are the result of a long research on the interactions between luminosity and colour. They represent pyramids seen from above whose volume is materialised by subtly orchestrated juxtapositions of colours that describe the interactions of the four faces of the pyramid with projected light. Each composition describes a specific light situation, the play of colours inviting contemplation as much as analysis.
Elodie Seguin's work has been exhibited in numerous institutions such as the MACBA in Buenos Aires, the MUDAM (Luxembourg), the French Cultural Centre in Milan, the Pernod Ricard Foundation (Paris), the Espace Lafayette Anticipations (Paris), the Frac Bretagne, or the MUCEM (Marseille).