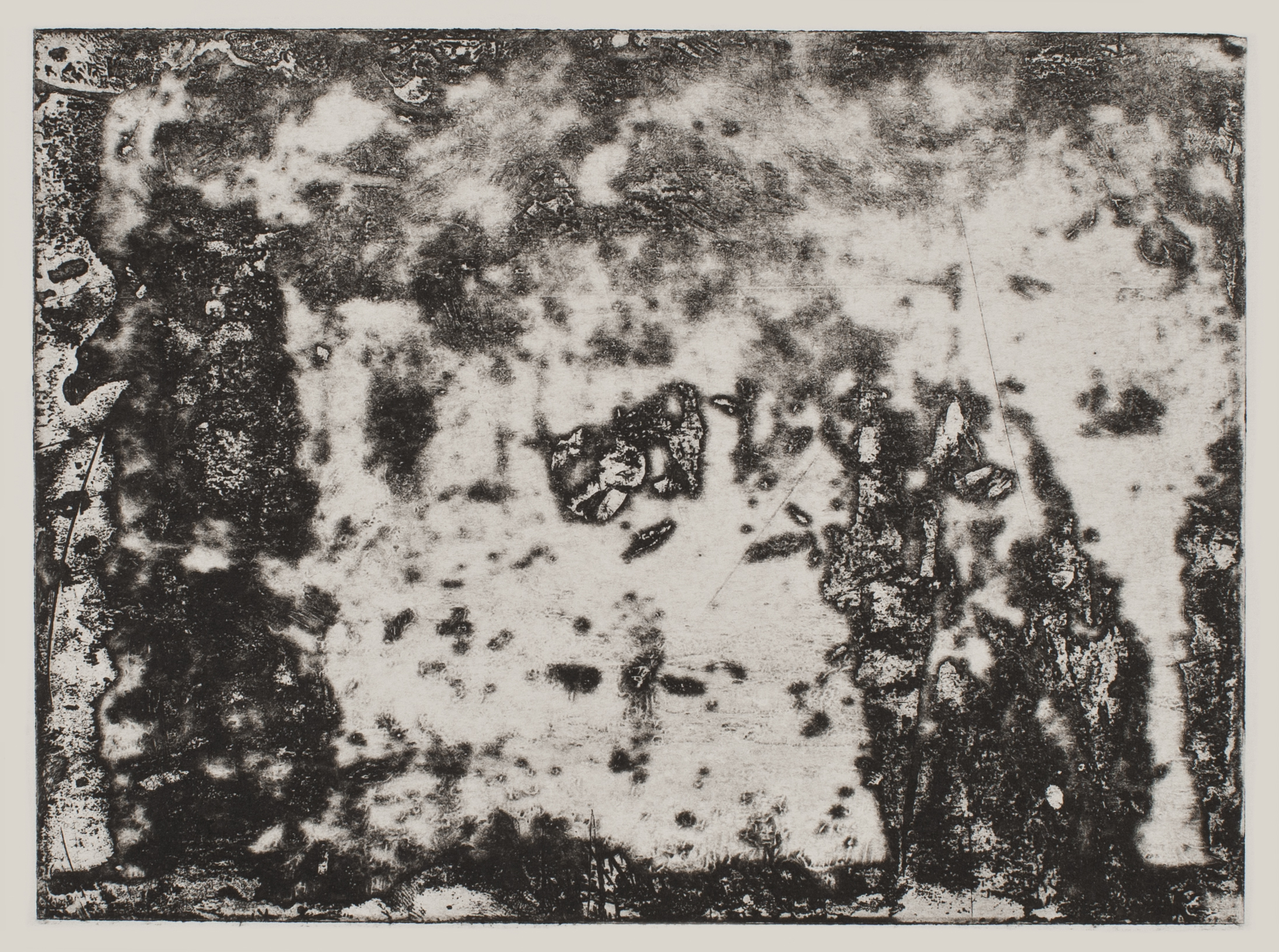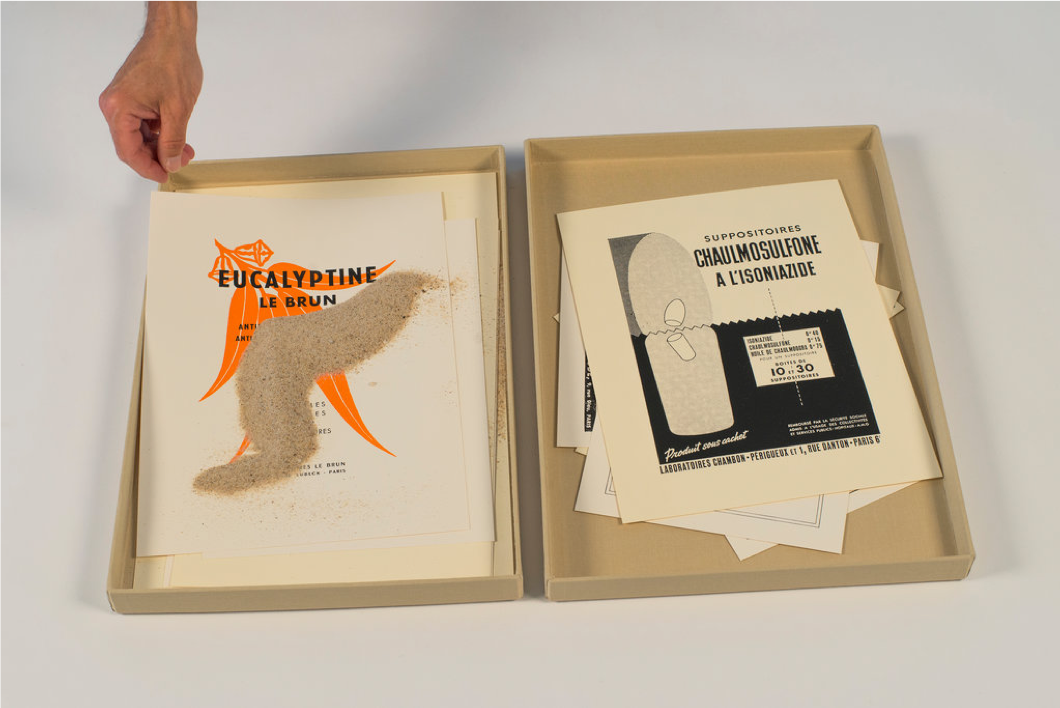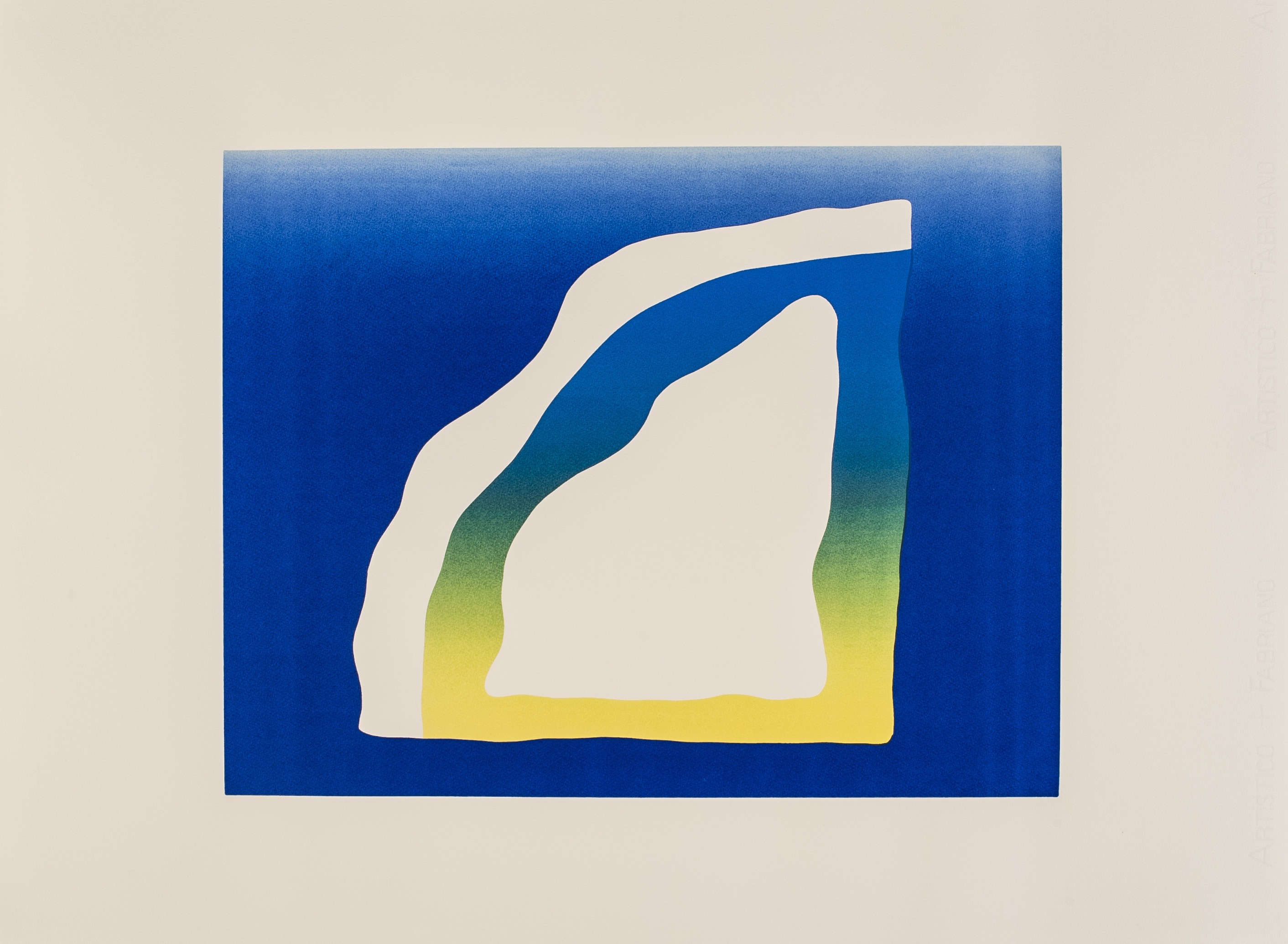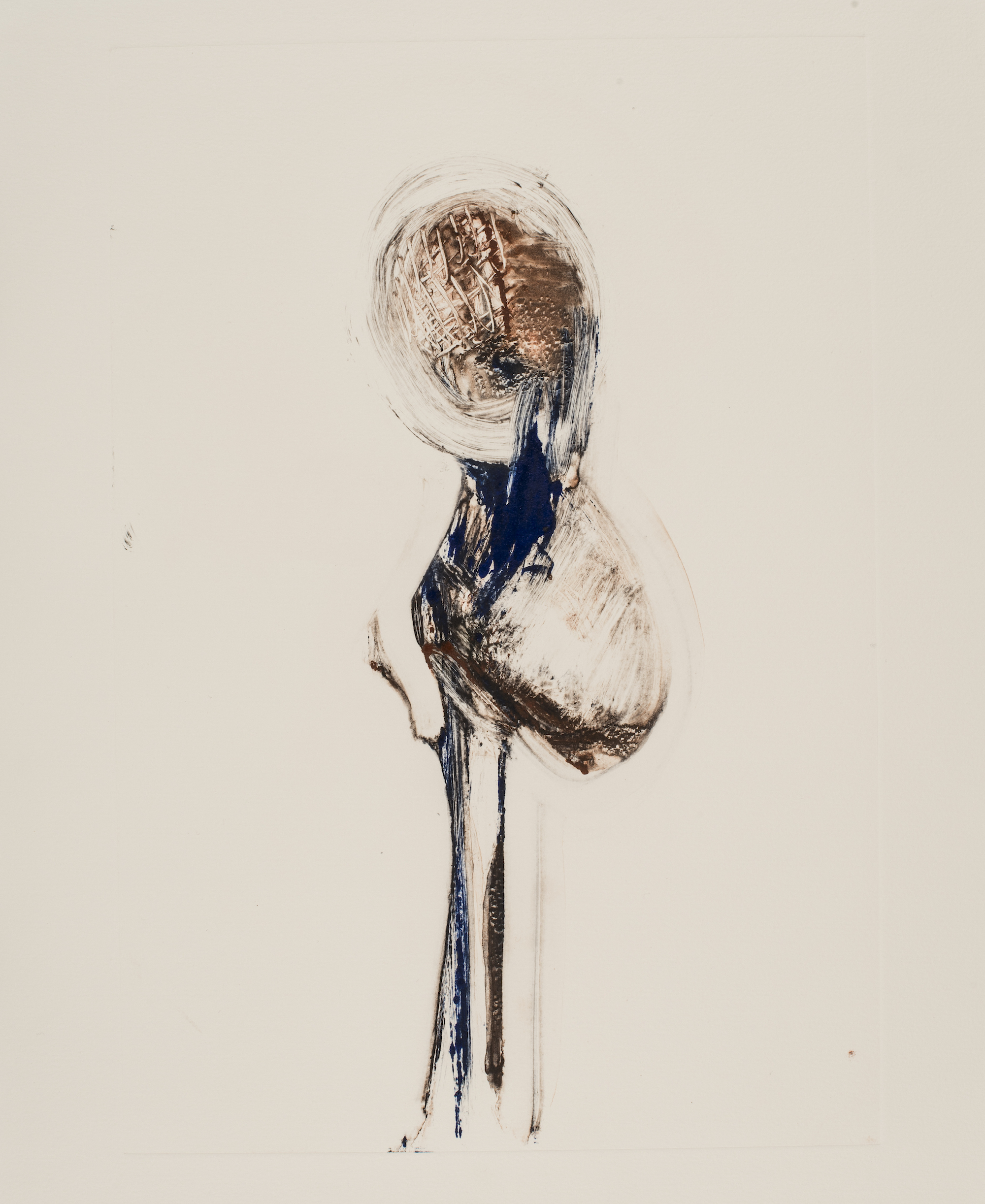 Francisco Tropa, Polynésie, 2010, etching, 15 x 20 cm
Francisco Tropa, Le poumon et le coeur, 2020, silkscreen on paper, sand, fabric.
Francisco Tropa, Terra platónica, 2012, silkscreen on paper, 56 x 76 cm
Francisco Tropa, Herbes, 2009, Graphite on paper, 45 x 33.5 cm
Francisco Tropa, 2014, etching ink on Paper velin d'arches (300gr) (monotype), 54 x 43 cm, unique.
Francisco Tropa (born in 1968) is the creator of a universe of his own, unfolding through complex installations that evoke themes such as the body in movement, time, death, play and archaeology. These installations are made up of mysterious objects that the artist elaborates at the crossroads of multiple artistic, historical, literary or philosophical references, which feed an original reflection turned towards the problems that cross the history of sculpture from Antiquity to our days. Combining conceptual thinking with traditional know-how, Francisco Tropa's creations employ a wide range of media and techniques, from watchmaking to casting, from blown glass to video, and from painting to various printing and engraving processes.
The drawing room houses works as diverse as abstract etchings, rubbings reminiscent of Max Ernst's (1891-1976) experiments, drawings and silkscreens inspired by medieval cosmography and the architectural utopia of Paul Scheerbart (1863-1915), as well as silkscreened boxes. So many works that testify to a constantly renewed inspiration.