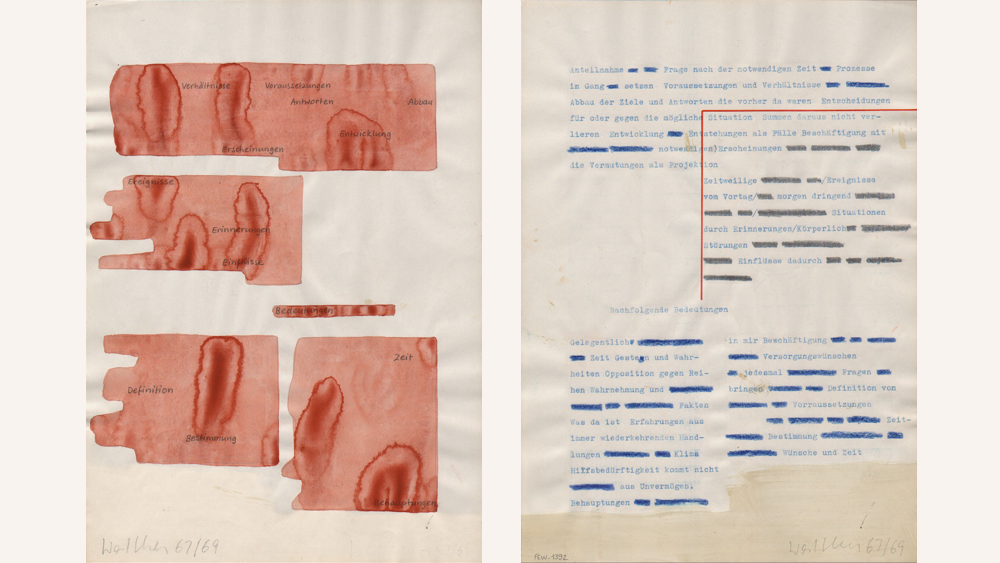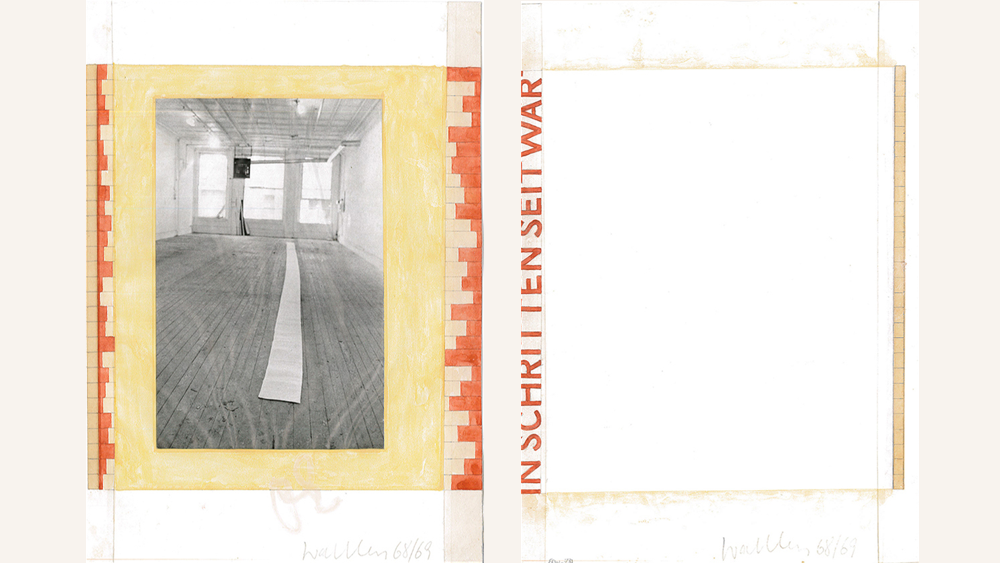 The creator of a fundamental work at the crossroads of minimalism and conceptualism, Franz Erhard Walther revolutionized the traditional approach to sculpture by introducing a participatory dimension into his practice. Developed between 1963 and 1969, his major work, 1. Werksatz, is composed of 58 fabric objects designed to be manipulated by spectators who become users. Through the manipulation of these objects, users are invited to experience new interactions, new sensations, to become aware of the time and space in which the activation takes place, to establish in short another form of relationship with others and with the real world.
Walther was the first user of the 1. Werksatz pieces, and thus the first to experience them. This confrontation with his work was documented by the artist in a crucial set of Werkzeichnungen (working drawings). Originally conceived as a private diary, the Werkzeichnungen take the form of two-sided diagrams in which Walther records his experiences during each activation (a drawing is therefore always linked to a specific object). In order to transcribe his feelings and the effects produced by the manipulation, the artist has elaborated a language that is both pictorial and scriptural, which unfolds on the back and front of the sheet, the two sides interacting with each other. Writing occupies a determining place in this work of expression. Walther invented a terminology that is still used today to describe the works.
Each activation constituting a unique event, producing sensations specific to the place, the moment and the partners, the Werkzeichnungen were reiterated in the course of successive activations. They positively testify to the practical effectiveness of the participatory concept behind 1. Werksatz, namely the possibility for each user to have an experience of his own.
Rarely exhibited at first, these drawings were gradually shown to the public to become today inseparable from the elements of 1. Werksatz.