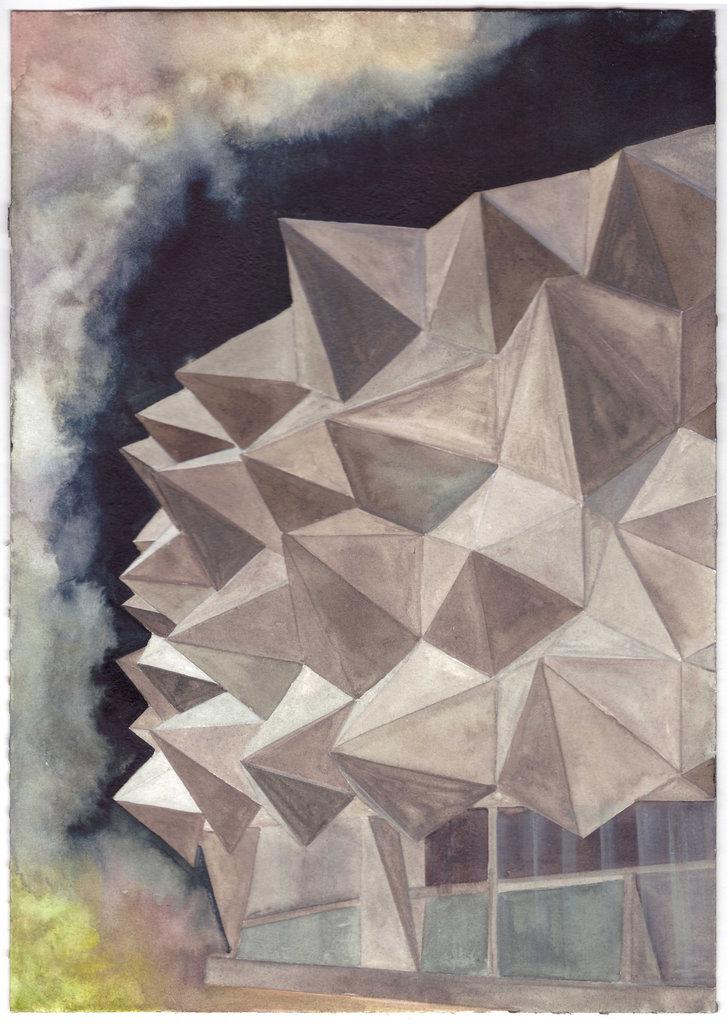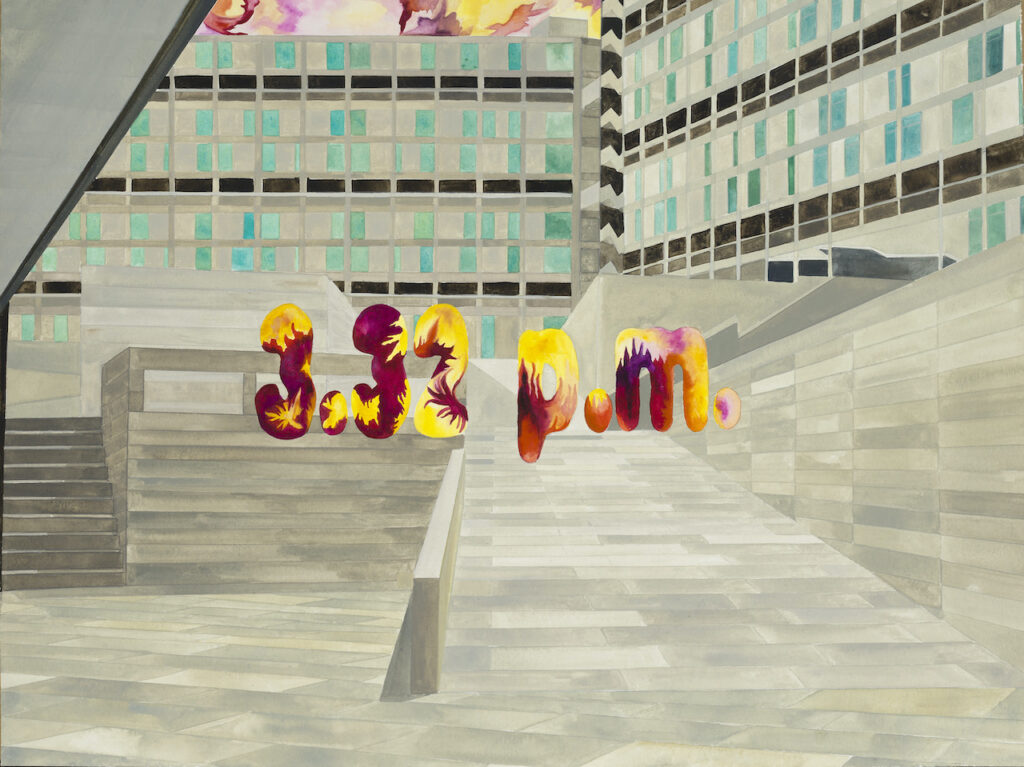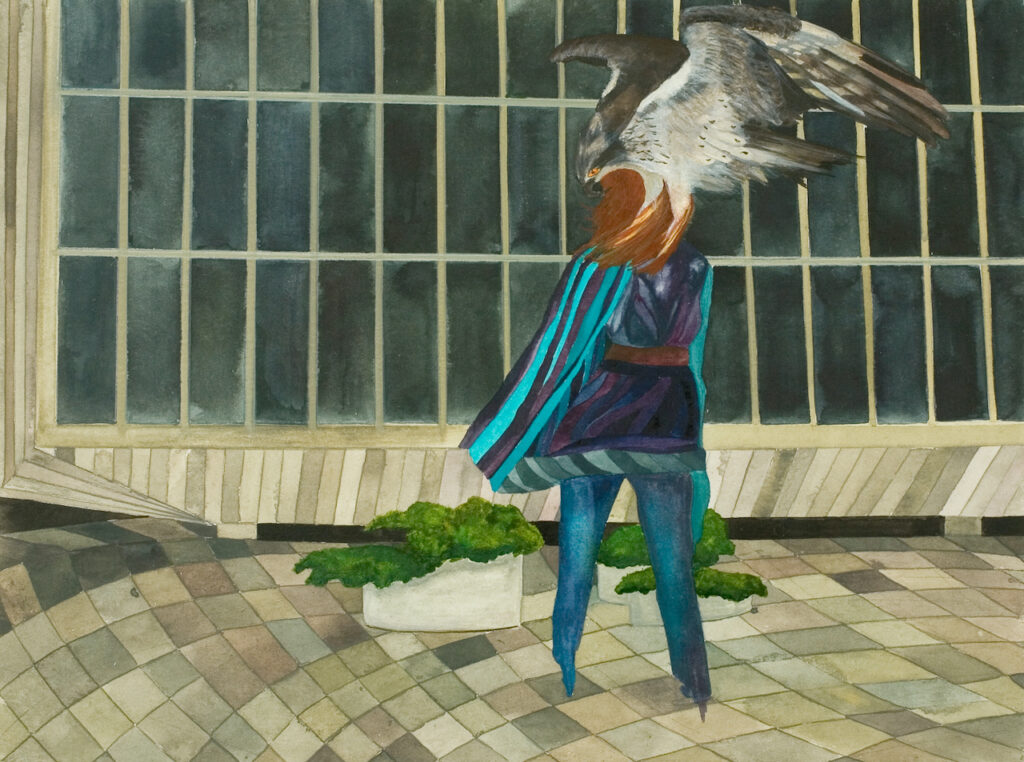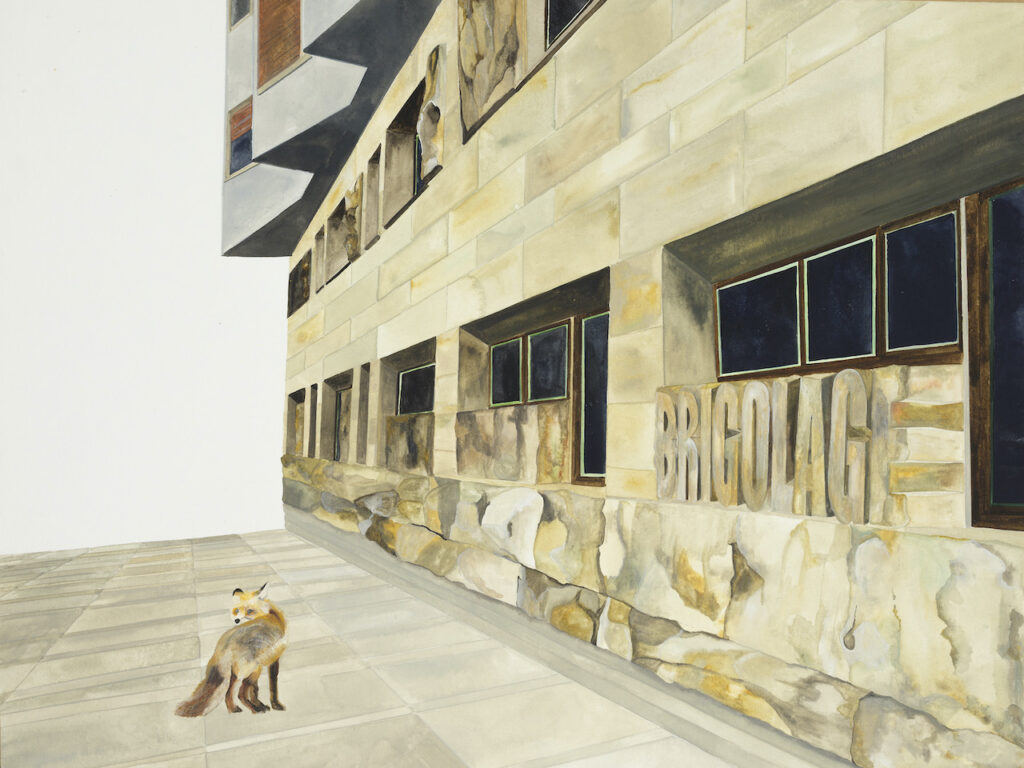 Closely linked to the history of modern architecture, the work of Isa Melsheimer (born in 1968) has for many years questioned the ideological vision of nature and human existence that underlies the achievements of modernist architects.
Continuing her important work as a ceramist, the artist creates gouaches that depict buildings whose deserted surroundings sometimes see wild animals and enigmatic silhouettes emerge. Her iconography draws from the architectural projects of Claude Parent, Michael Graves, Carl Fingerhuth, Owen Luder or Balkrishna Doshi, whose constructions she reproduces from images gleaned from publications, press clippings or the Internet. Drawing after drawing, Melsheimer pays homage to the stylistic audacity of modernity while at the same time underlining its failures through the omnipresence of concrete, the king material that has become the symbol of an architecture that failed in its quest for progress.
These images, the artist enamels them with references and innuendos to the history of modernism but also to clothing fashion or mass culture. She thus elaborates representations that are both pessimistic and light, leading us to reflect on our relationship to the living space, the place we occupy in it and the place we leave to the rest of the living. She gives us a glimpse of a disturbing future where we seem to have disappeared, victims of an ultimate crisis, and where only buildings whose utopian ideals are long gone remain as a testimony of our passage.