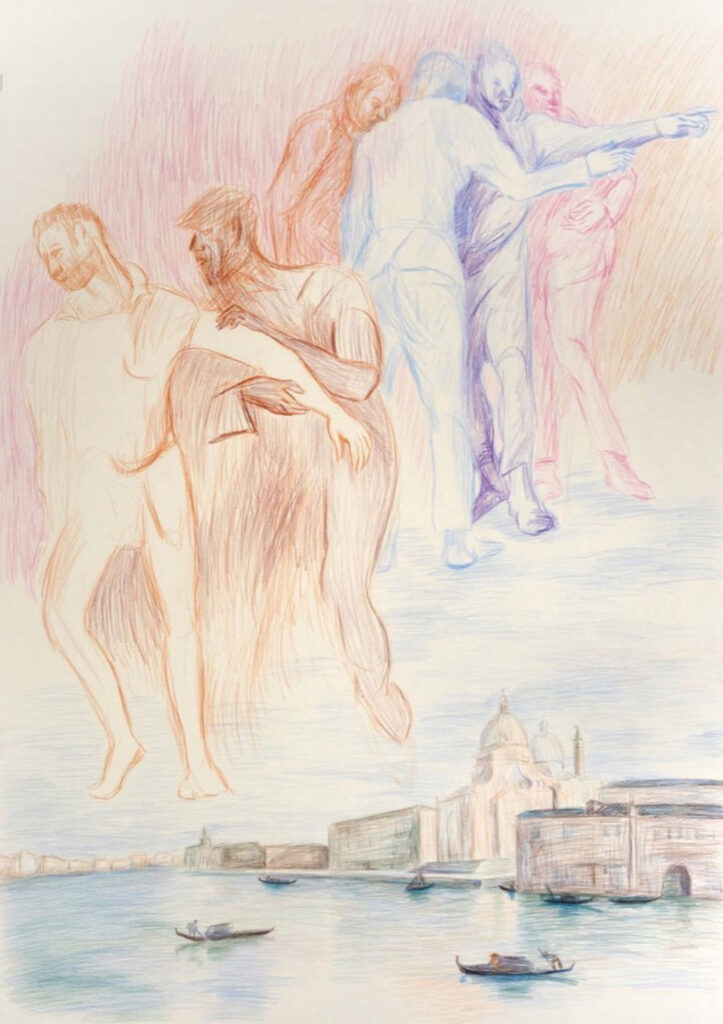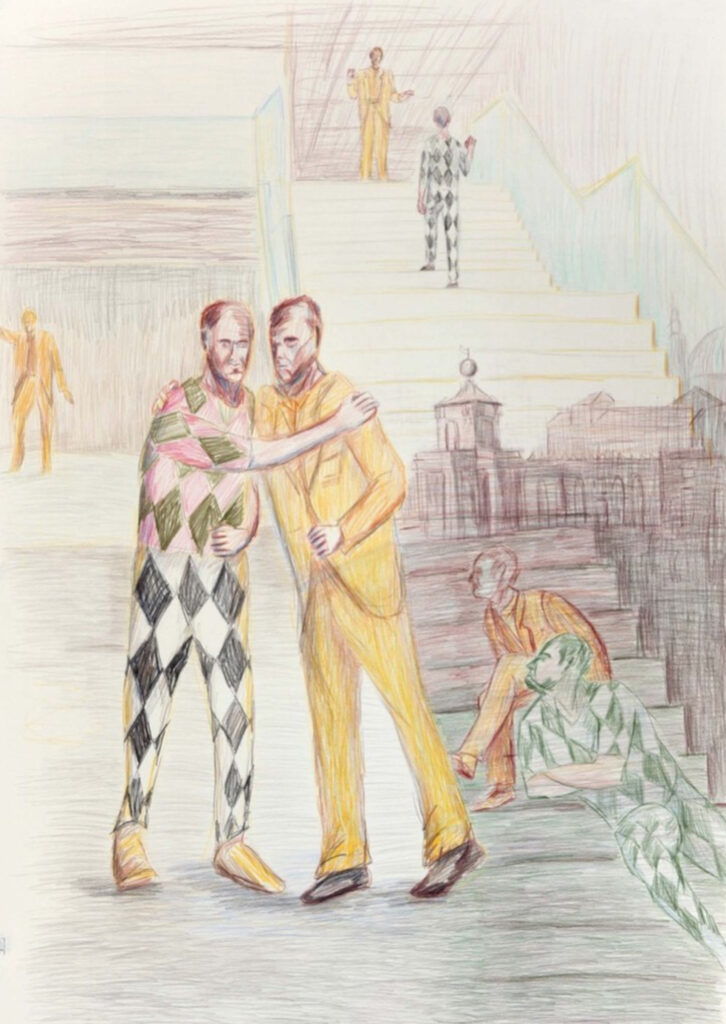 The duo Prinz Gholam (born 1969) and Michel Gholam (born 1963) has developed a performance practice over the past 20 years in which both artists use their bodies to reinterpret various cultural references ranging from ancient paintings to sculpture, contemporary art, cinema and media images. These cultural stereotypes are internalized and embodied by the two men through precise choreographies during which they execute a succession of carefully chosen poses, moving like sculptures in motion.
Each of these performances gives rise to the creation of videos, photographs and drawings. The latter are conceived as fields of experimentation that participate in the elaboration of the performances while extending them in another form.
Especially created for the Punta della Dogana on the occasion of the group exhibition "Dancing with myself" (08/04 – 16/12/2018), the performance entitled "Similitude" more or less directly summons historical and artistic references drawn from Venetian history but also from the exhibition itself. Its development was accompanied by the creation of a series of large drawings on paper. Done in colored pencil, they show the duo in various poses borrowed from works by Giandomenico Tiepolo and John Singer Sargent, from Igor Stravinsky's Rake's Progress or from a bas-relief in St. Mark's Basilica. The choreographic fragments that are thus elaborated are inscribed in representations of Venice and the Punta della Dogana.