Laura Lamiel and Franz Erhard Walther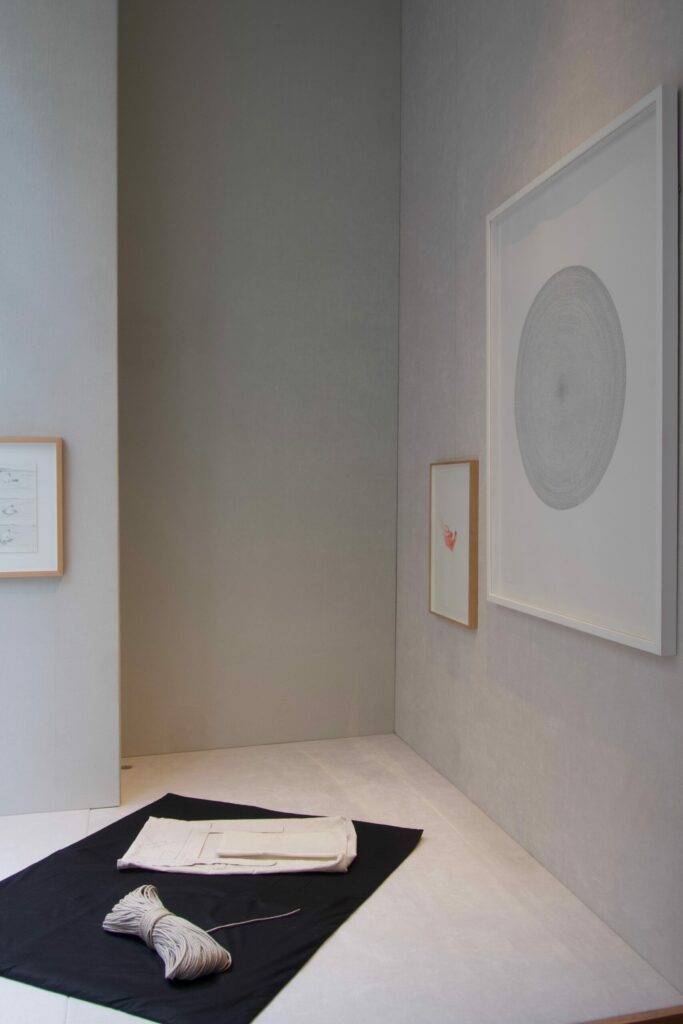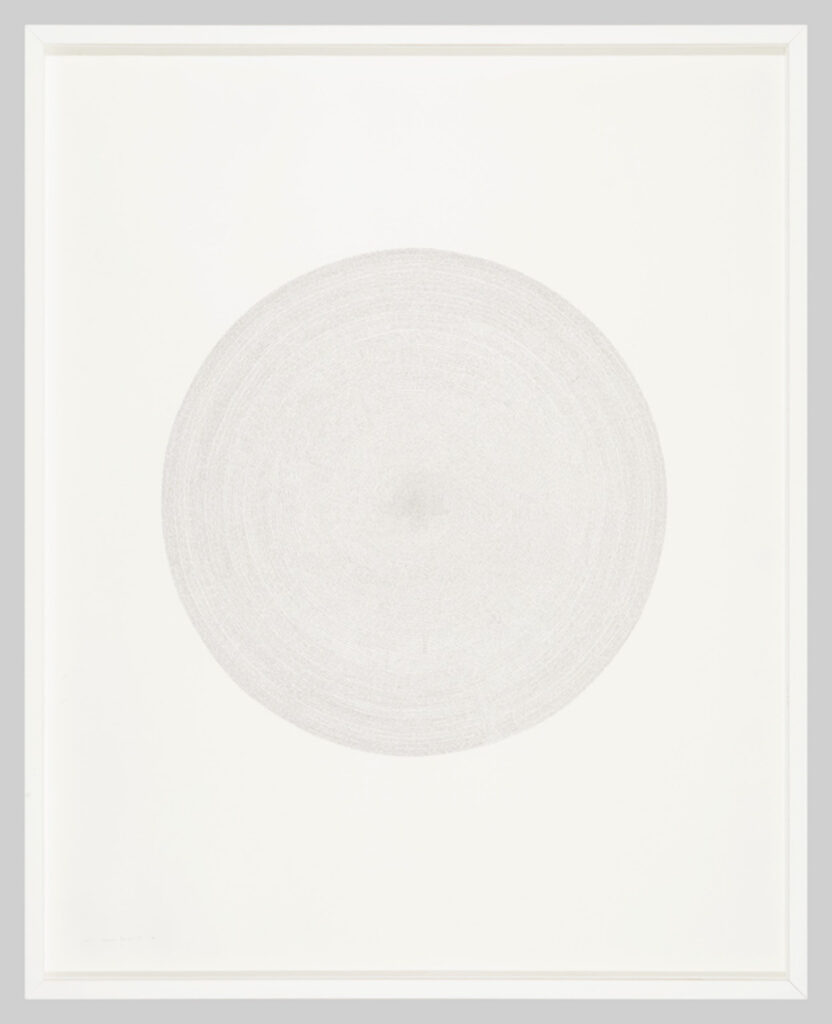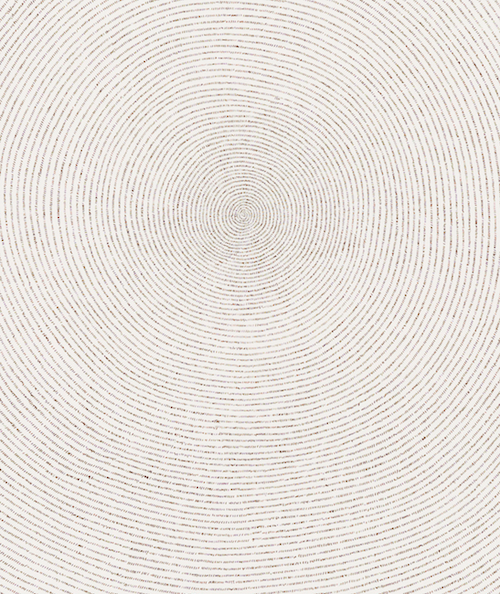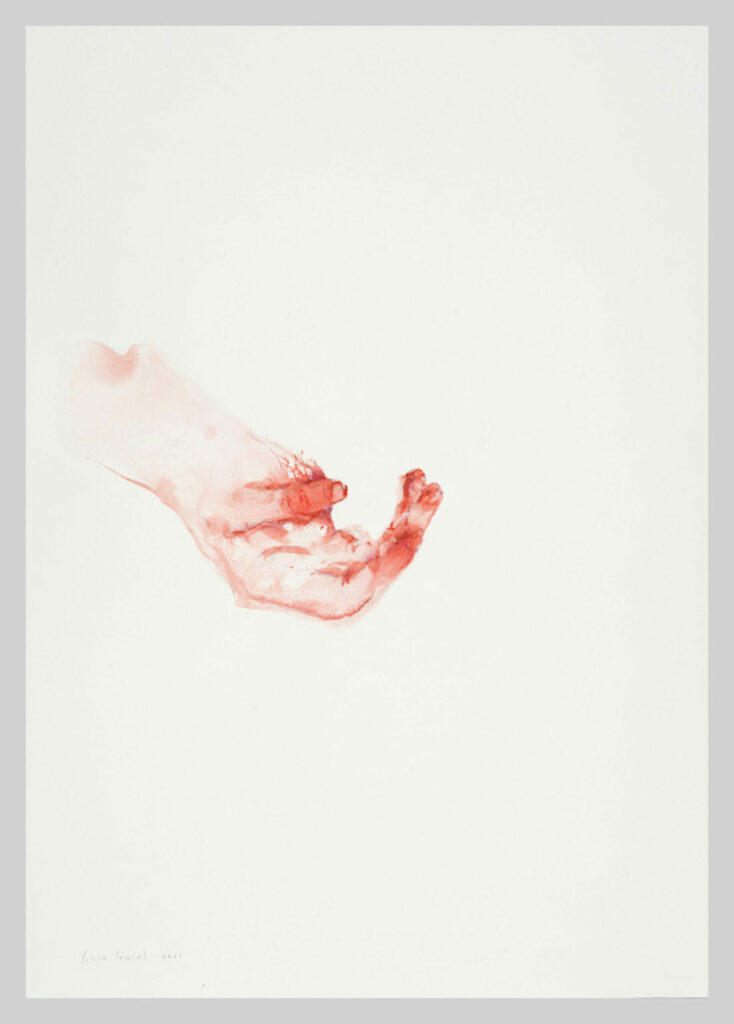 Laura Lamiel (born 1948) is a major French artist who has built up a unique artistic identity over the decades, nourished by psychoanalysis and a certain spiritual cosmology. After devoting the first years of her plastic reflection to painting, she has developed since the 1990s installations that take the form of delimited spaces – cells – inside which the artist arranges furniture, found objects, documents and personal accessories. She thus creates intimate and enigmatic universes at the threshold of which the spectator is invited to stand. Laura Lamiel has never stopped exploring the possibilities of this device. To the spaces made of white enamel and immaculate metal surfaces have been added work tables, open cells in the floor, one-way mirrors, and increasingly complex plays of light, while the biographical and affective charge of the materials used in the composition of these installations has been amplified.
The Abraham&Wolff gallery proposes to explore another facet of this demanding work by exhibiting a series of drawings by the artist in collaboration with the Marcelle Alix gallery. Laura Lamiel describes these drawings as a spontaneous expression that originates in the fundamental elements of her work. Far from constituting a parallel practice, they are an integral part of certain installations where they are placed in tension with other objects. She elaborates an impulsive vocabulary made up of tongues, rhizomes, lungs, eyes or heads that express a certain relationship to violence and to oneself.
This work, representing a hand, made with red Indian ink, from the series Intimate Territories, is a good example. It will be exhibited alongside a more conceptual drawing entitled 3 years, 3 months, 3 days, which is based on the hypothesis of a universe constructed by meditative sounds. Two approaches representative of a work that is both sensitive and mental.
These drawings will be displayed alongside Element n°7 of 1. Werksatz entitled Feld und Teilung (Field and Division), by the German artist Franz Erhard Walther (born 1939).