Natura Pictrix, tribute to Roger Caillois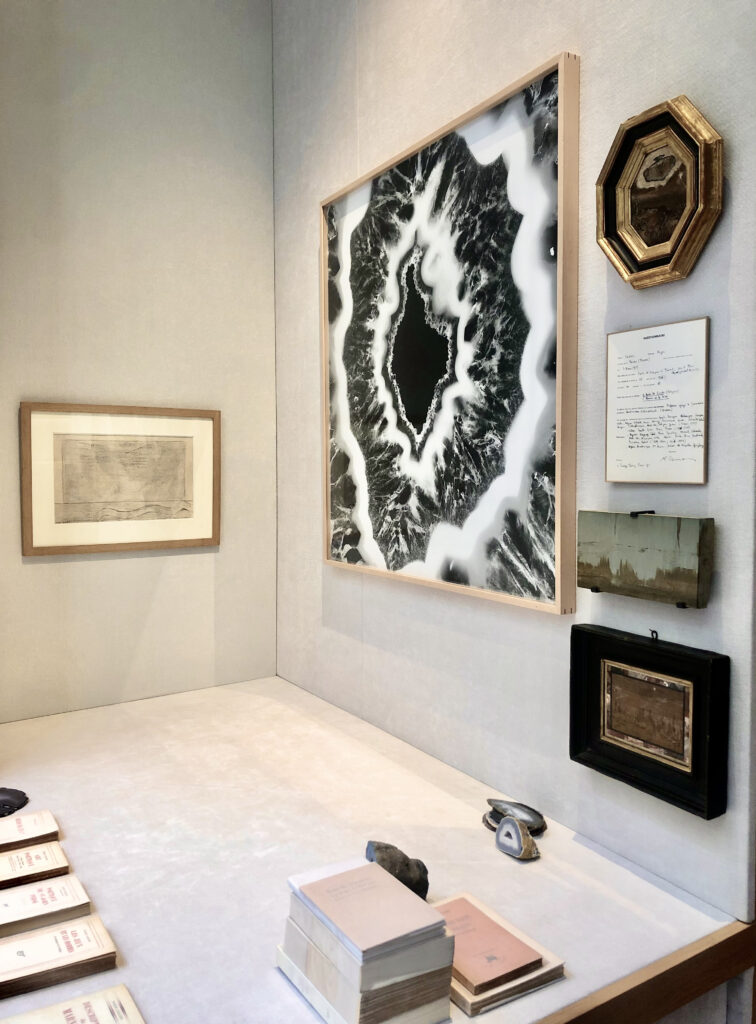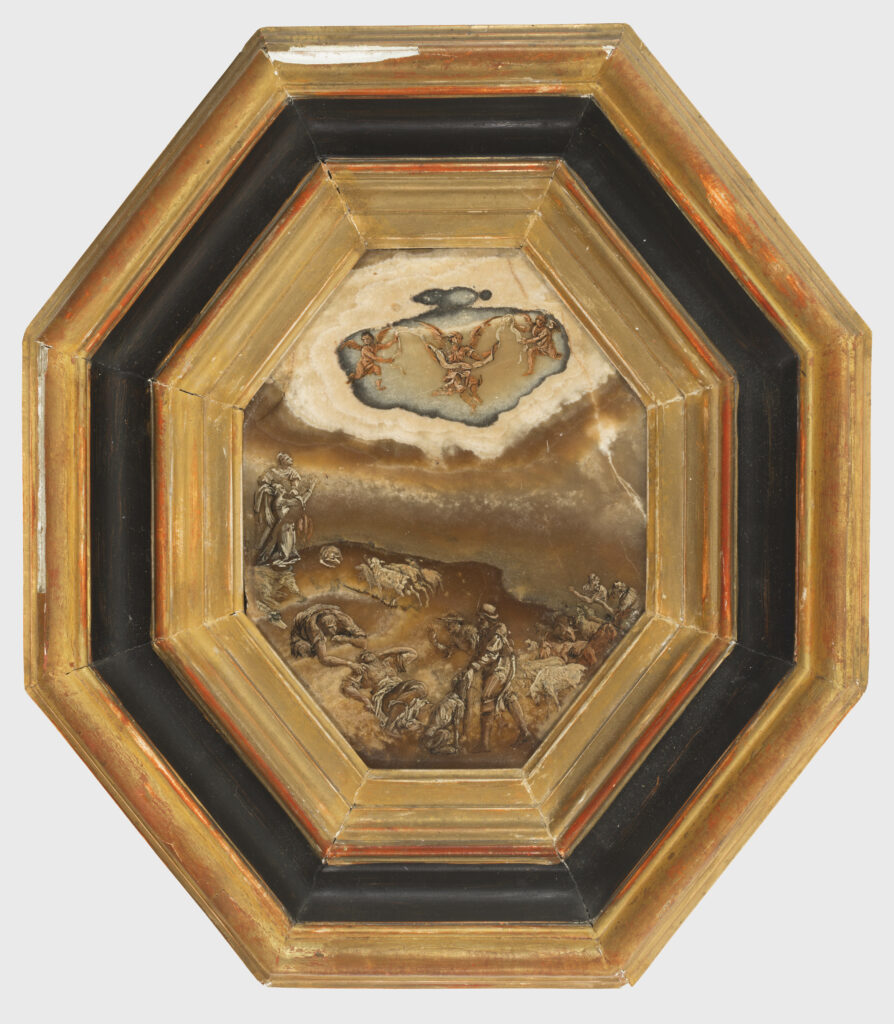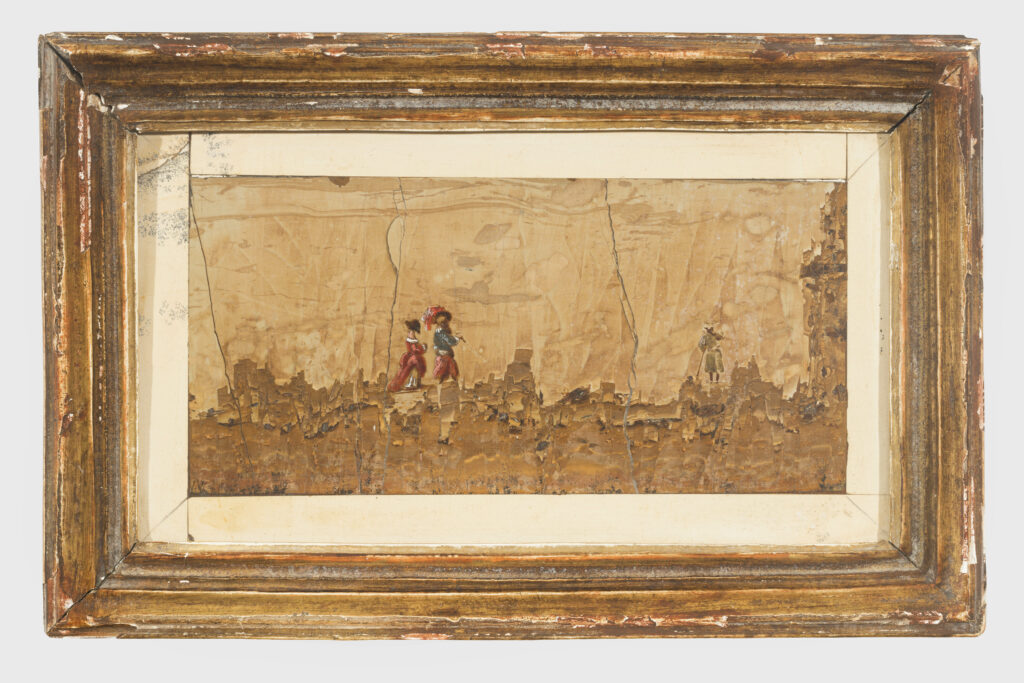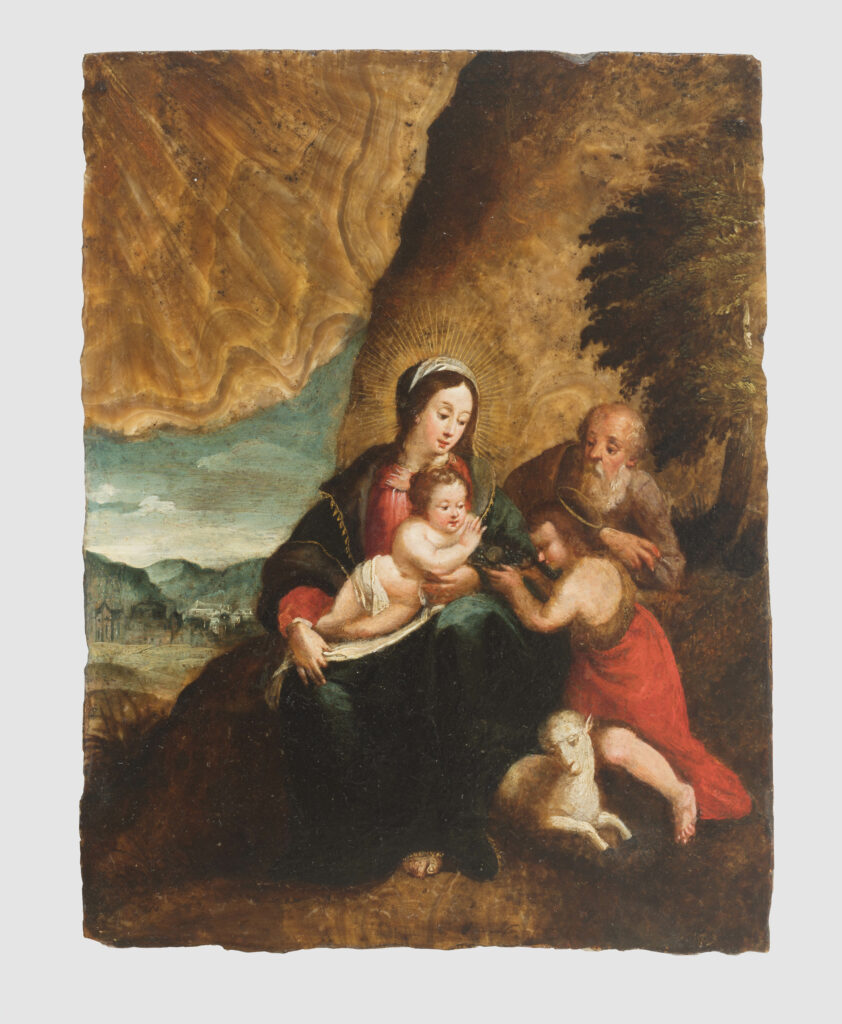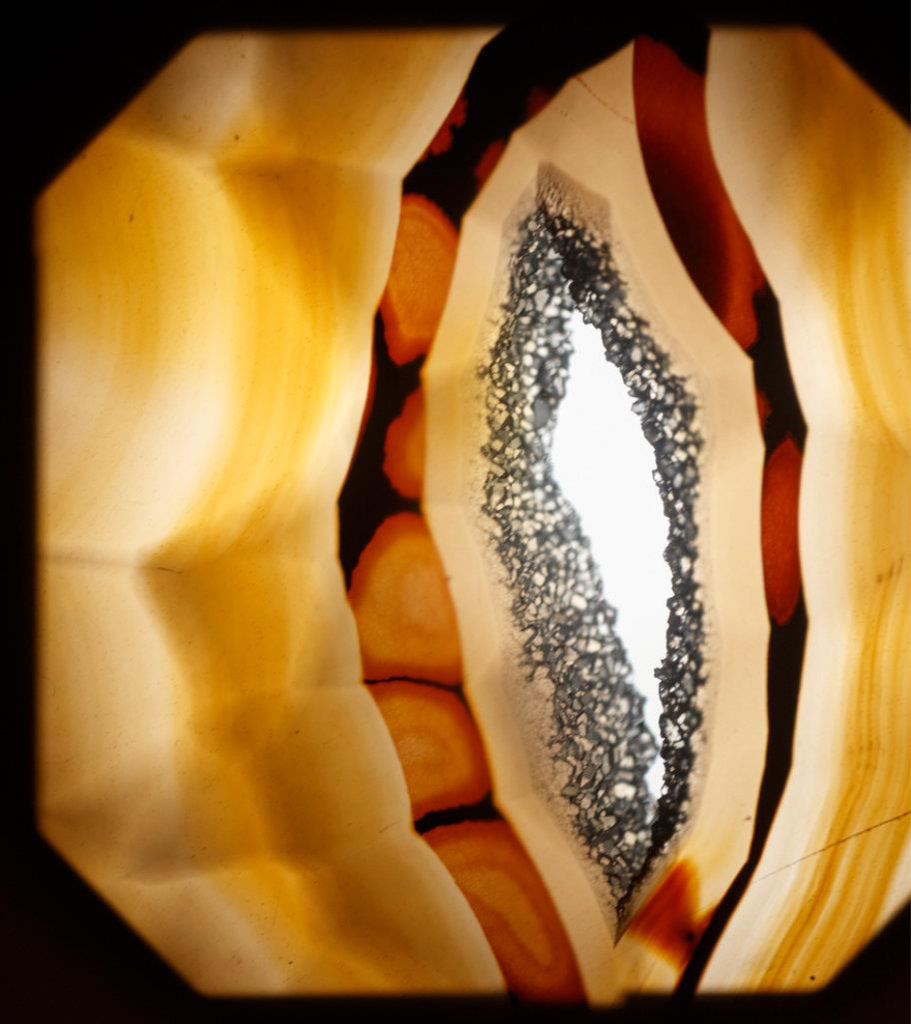 Writer, thinker and collector Roger Caillois (1913-1978) was one of the most original figures in twentieth-century French intellectual life. In the course of a rich and eventful career, Caillois was in turn close to the Grand Jeu and then the Surrealists, founder of the Collège de Sociologie alongside Georges Bataille and Michel Leiris, director of a literary magazine in Argentina, editor and translator promoting South American literature in France (he revealed Jorge Luis Borges), then a civil servant at UNESCO and finally a member of the Académie Française.
Working at the crossroads of multiple disciplines, his prolific work includes over thirty books on subjects as diverse as religious mantes, myths, the sacred, games, dreams, mimicry, war, and stones. This seemingly disparate corpus finds its coherence in a major idea that obsessed Caillois: the unity of the world. In his view, nature is woven from a single fabric that manifests itself in hidden analogies between natural phenomena. Identifying and classifying all the analogies that unite the different kingdoms of nature would reveal the poetic structure of the world.
It was when he drew a similar connection between the metallic moiré of a mineral, labradorite, and the iridescence of the wings of a butterfly, morpho, that Caillois began to take an interest in stones. From a simple subject of study and curiosity, they soon became a true obsession. Fascinated by the evocative power of certain specimens, in which the imagination believes it recognises the more or less faithful representation of real objects, Caillois began to collect the strangest, most graphic minerals, the most fertile in simulacra and symbols, building up a large collection, the finest pieces of which are now on display in Paris museums.
Although he was wary of the charms of the fine arts and literature, he never tired of contemplating his imagery stones. "I prefer their drawings to the paintings of painters, their forms to the sculptures of sculptors, so much so that they seem to me the works of an artist less deserving but more infallible than them". (in Pierres, Gallimard, 1966) The deciphering of stones thus inspired one of his great ideas. Although we cannot equate minerals with works of art as such, i.e. with deliberate creations, it nevertheless seems that nature can sometimes merit the title of artist and stones that of natural works of art. Natura pictrix, nature as painter, as Caillois called it (in Méduse et Cie, Gallimard, 1960), is a formidable competitor to artists, having boldly preceded their discoveries of yesterday and today.
This original reflection owes much to Caillois's oft-repeated study of one stone in particular: paesine. Paesine is a microcrystalline limestone found in Tuscany, in the Florence region. After cutting and polishing, these stones reveal patterns that disturbingly suggest a whole range of landscapes: towns and villages with ruined buildings, panoramas of skyscrapers, cliffs on the coast, sea caves, raging seas, tormented skies and so on. Hence the name "landscape marble" or "marble-ruin".
Paesines were very popular in the 16th and 17th centuries. Highly sought-after, they adorned the curiosity cabinets of the Medicis, Gustavus-Adolphus of Sweden and Rudolf II of Habsburg. They were used in the composition of sumptuous stone marquetry. The most striking of them were even framed to give them the status of real paintings. Natural paintings whose aesthetic value, not to say artistic, the artists themselves recognized, to the point of sometimes swapping the canvas for the mineral.
Doubtless with the help of stone-cutters, they chose the paesine, jasper, marble or lapis lazuli whose colours and veins best lent themselves to their imagination, and populated them with figures, trees, animals and objects. Painters such as Sebastiano del Piombo (1485-1547), Antoine Carrache (1583-1618), Johann König (1586-1642) and Mathieu Dubus (1590-1665) thus took advantage of the natural settings available to them to compose religious and mythological scenes in which art and nature converse and merge.
Natura Pictrix pays tribute to Caillois as an original thinker and a great collector, as well as to the tradition of stone painting that he so effectively brought to light. The exhibition brings together a selection of anonymous painted stones dating from the 17th century, some exceptional paesines, and a frottage by Max Ernst that once belonged to Caillois. It is also an opportunity for historical creation to meet contemporary art, with previously unseen works by the sculptor Francisco Tropa, for whom agate blades occupy a special place.