Francisco Tropa and Oswald Oberhuber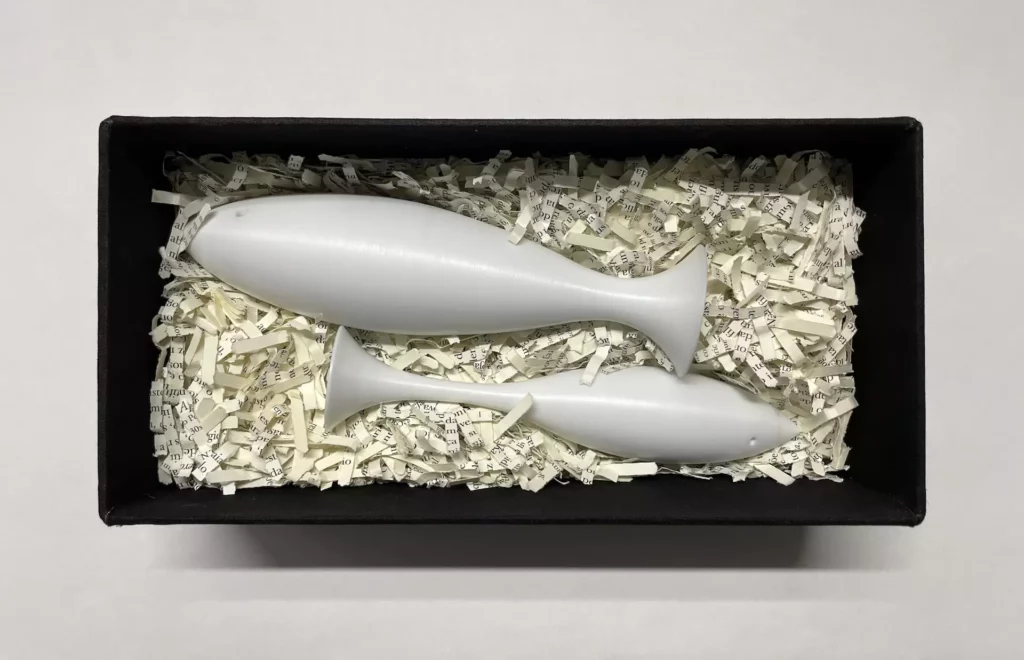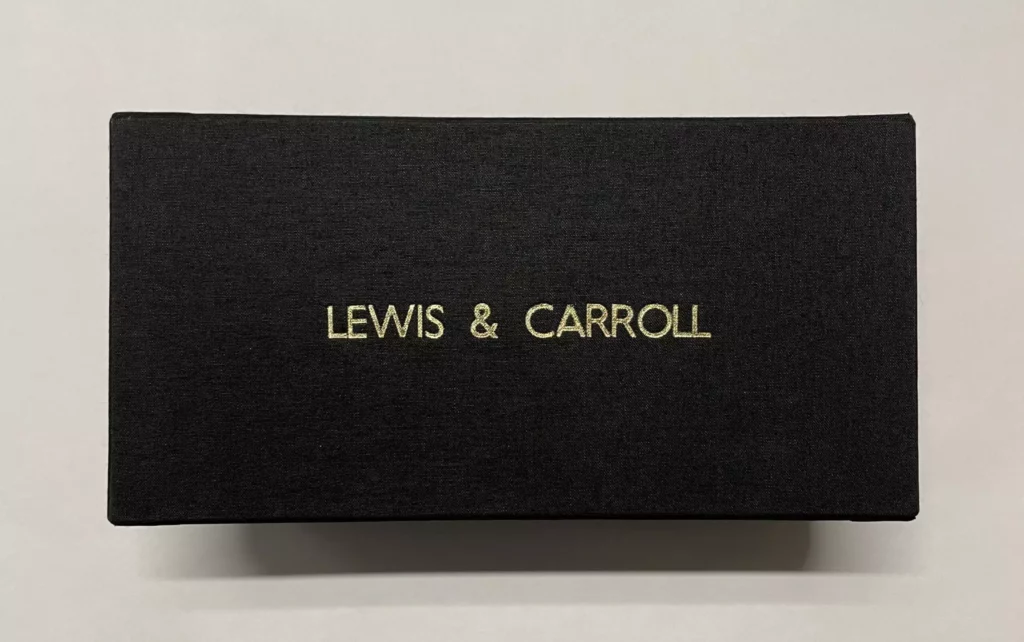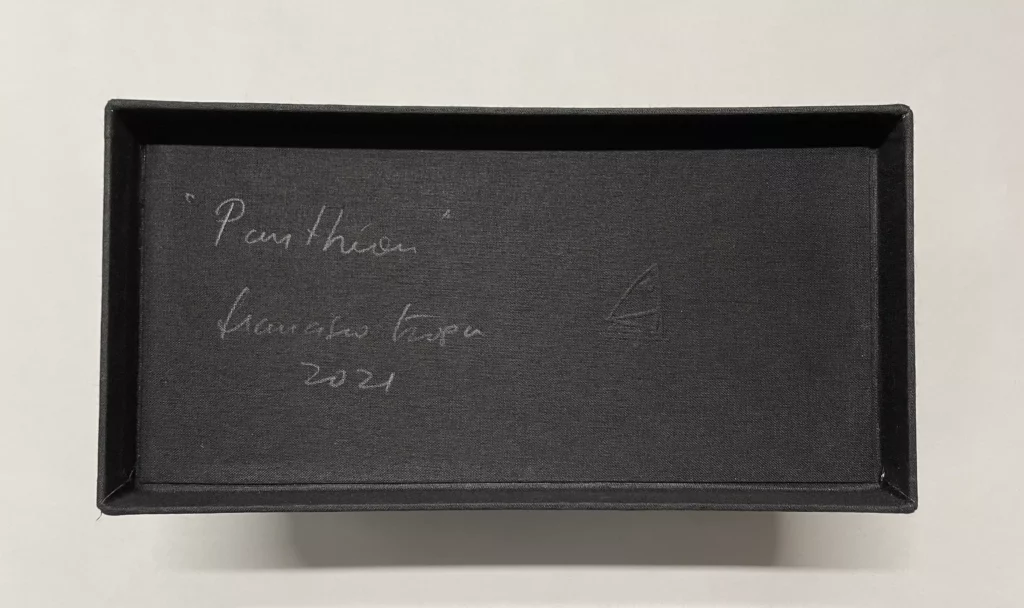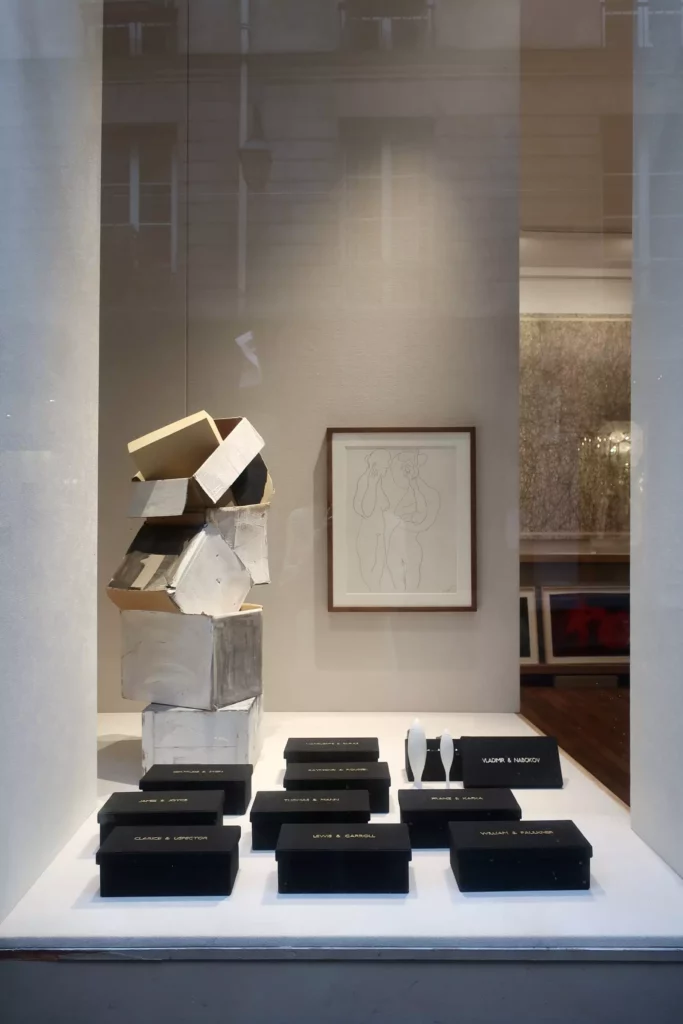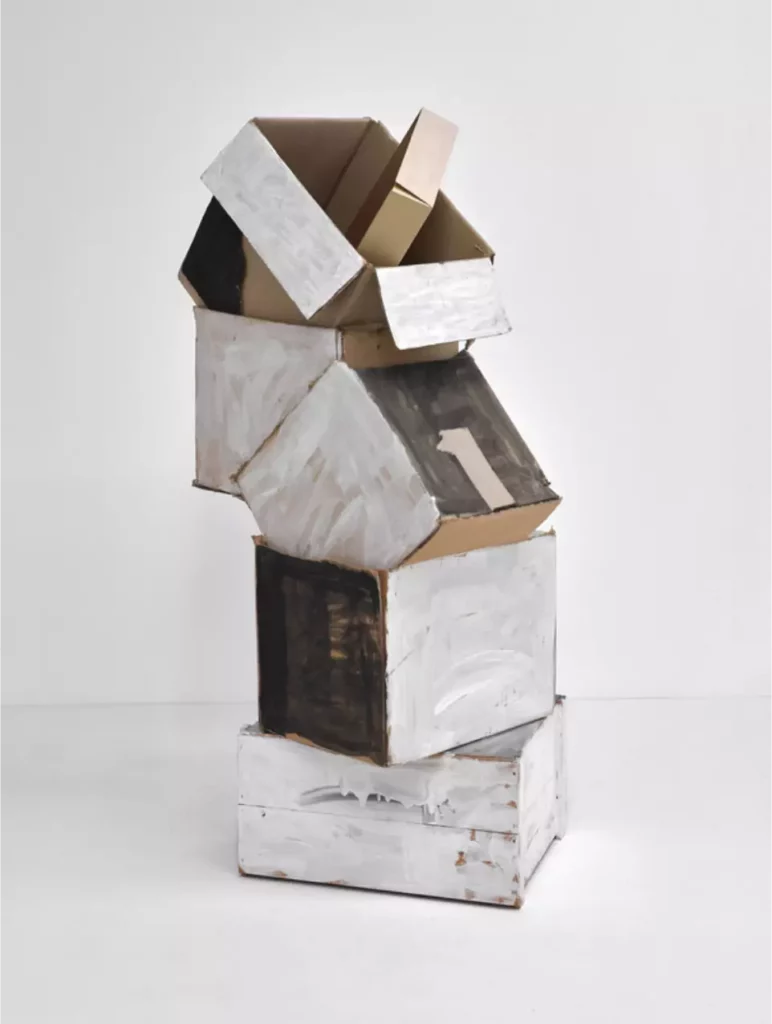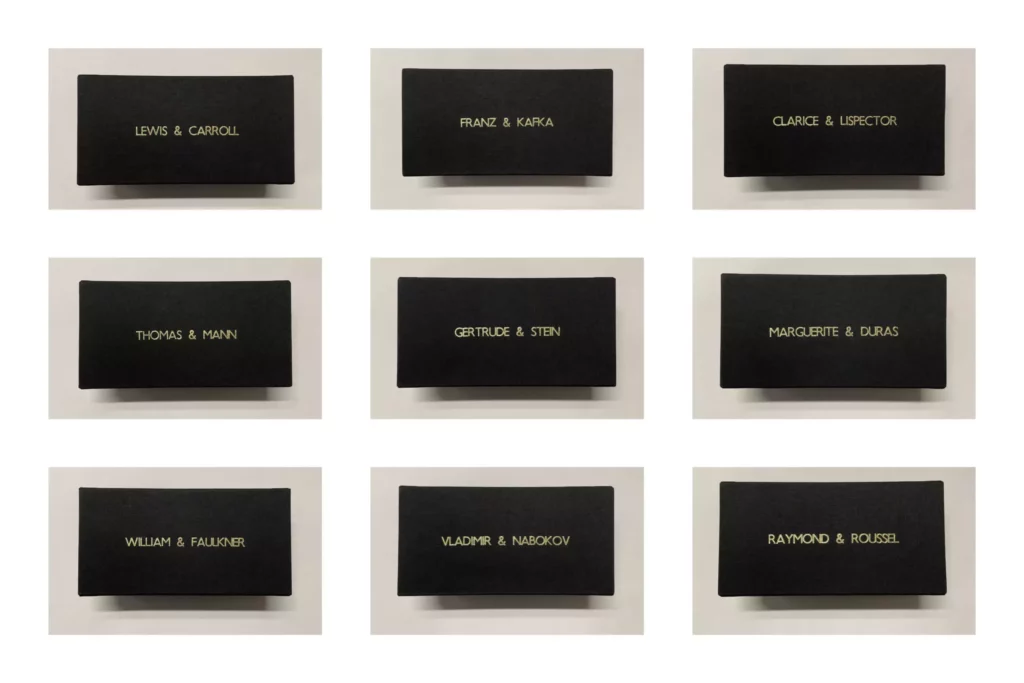 Francisco Tropa (born in 1968) is the creator of a universe of his own, unfolding through complex installations that evoke themes such as the body in movement, time, death, play and archaeology. These installations are made up of mysterious objects that the artist elaborates at the crossroads of multiple artistic, historical, literary or philosophical references, which feed an original reflection turned towards the problems that cross the history of sculpture from Antiquity to our days. Combining conceptual thinking and traditional know-how, Francisco Tropa's creations use a wide range of media and techniques, from watchmaking to casting, from blown glass to video, and including painting and various printing and engraving processes.
For this exhibition, Abraham & Wolff proposes, alongside a sculpture by Oswald Oberhuber, these objects consisting of a black box containing two sculptures resting on a bed of cut paper. They belong to a series entitled Pantheon which was inspired to Tropa by Flaubert's famous Bouvard and Pécuchet. From the title of the novel, the artist imagined a humorous game on the names of the writers he likes. James & Joyce, Gertrude & Stein, Raymond & Roussel, Lewis & Carroll, William & Falkner, Clarice & Lispector, each author of this literary pantheon sees his patronymic changed into a couple of characters embodied by two modernist sculptures of sardines realized by turning in an ultra-resistant resin. Like other works by Tropa, these sardines can be manipulated in various ways. They can be left lying on their bed of paper cut out of the pages of a book, extracted together or separately to be displayed standing up, etc. The user is free to take possession of them.