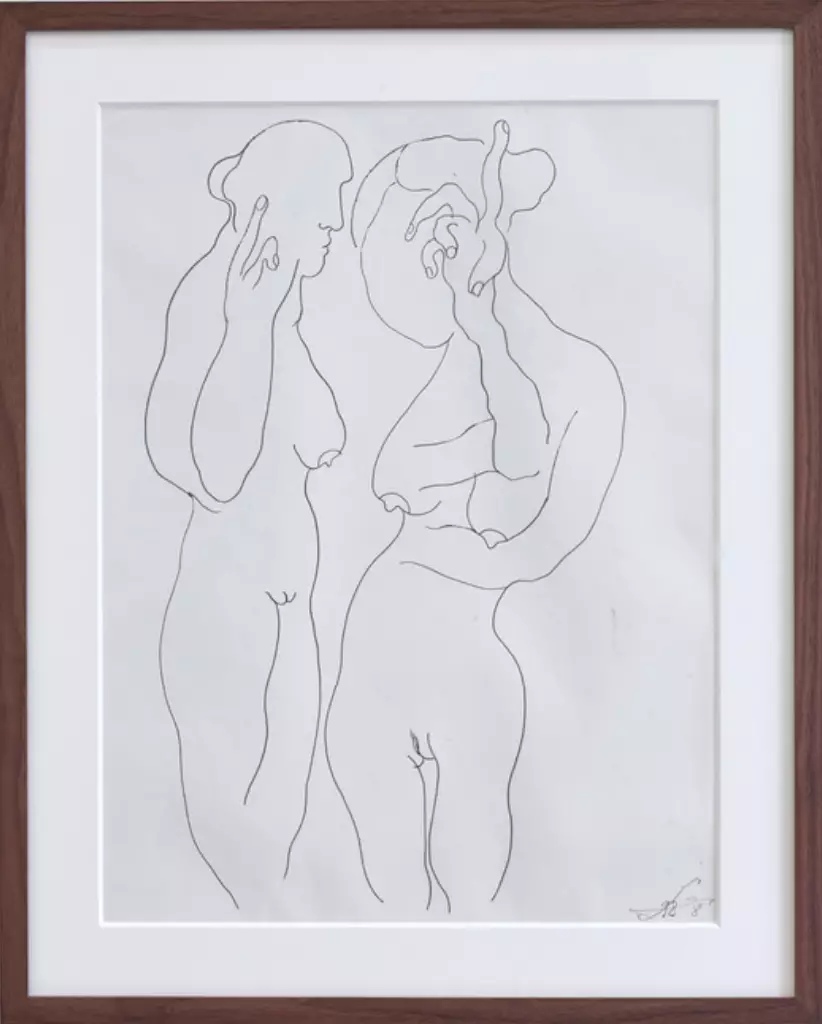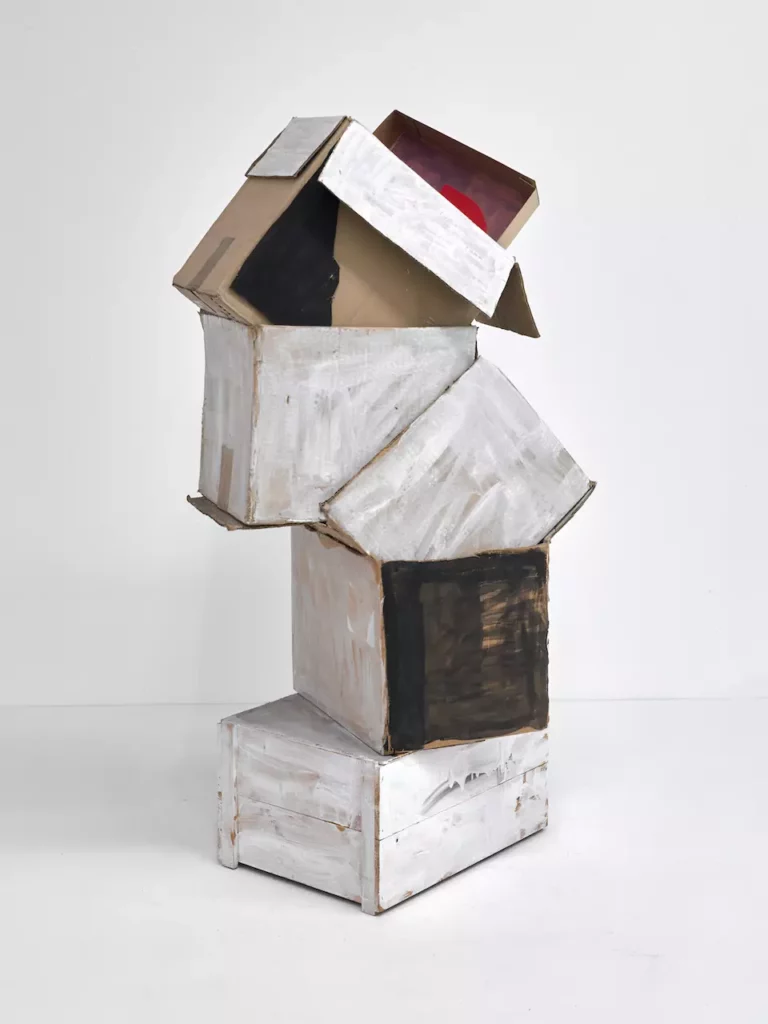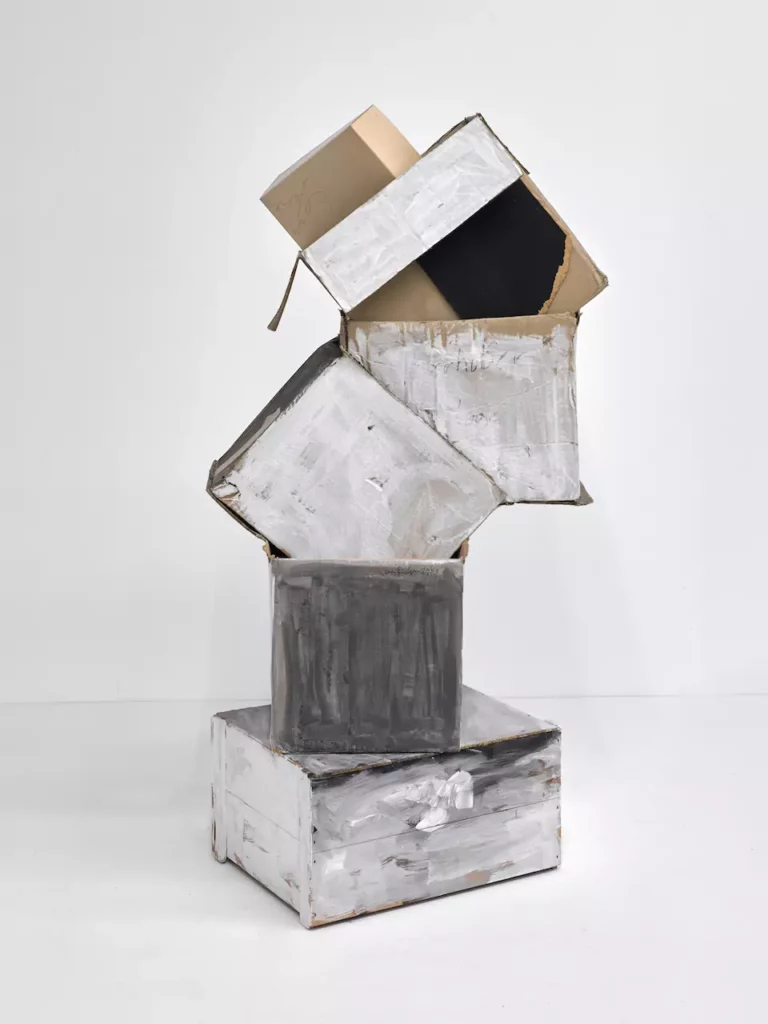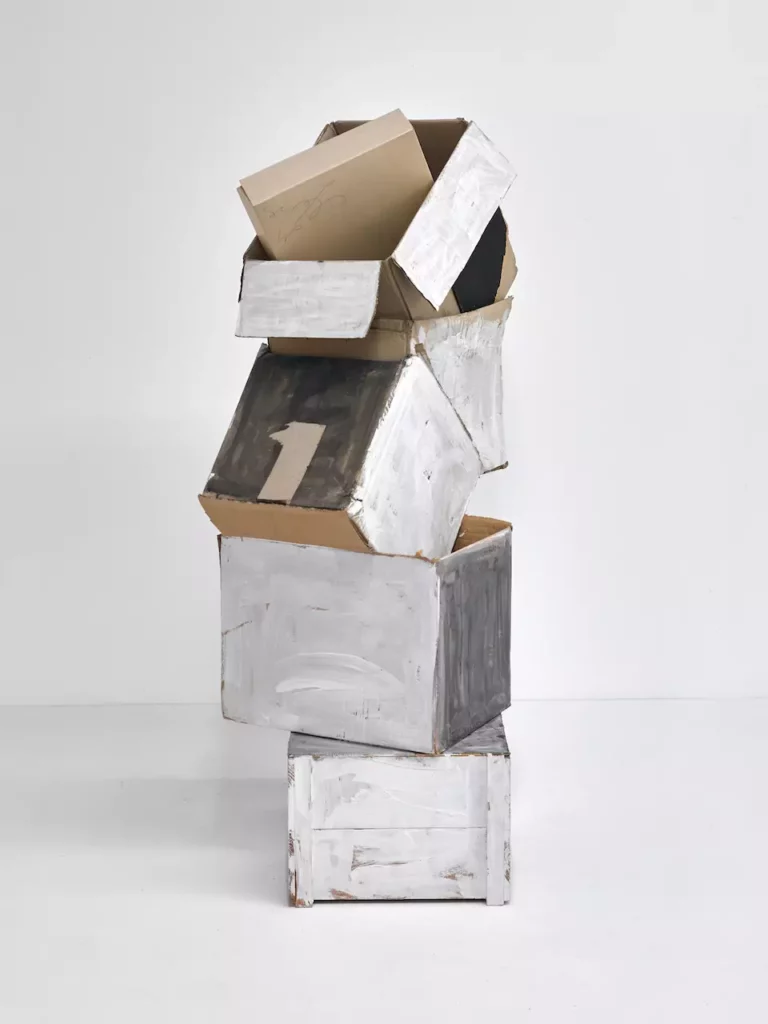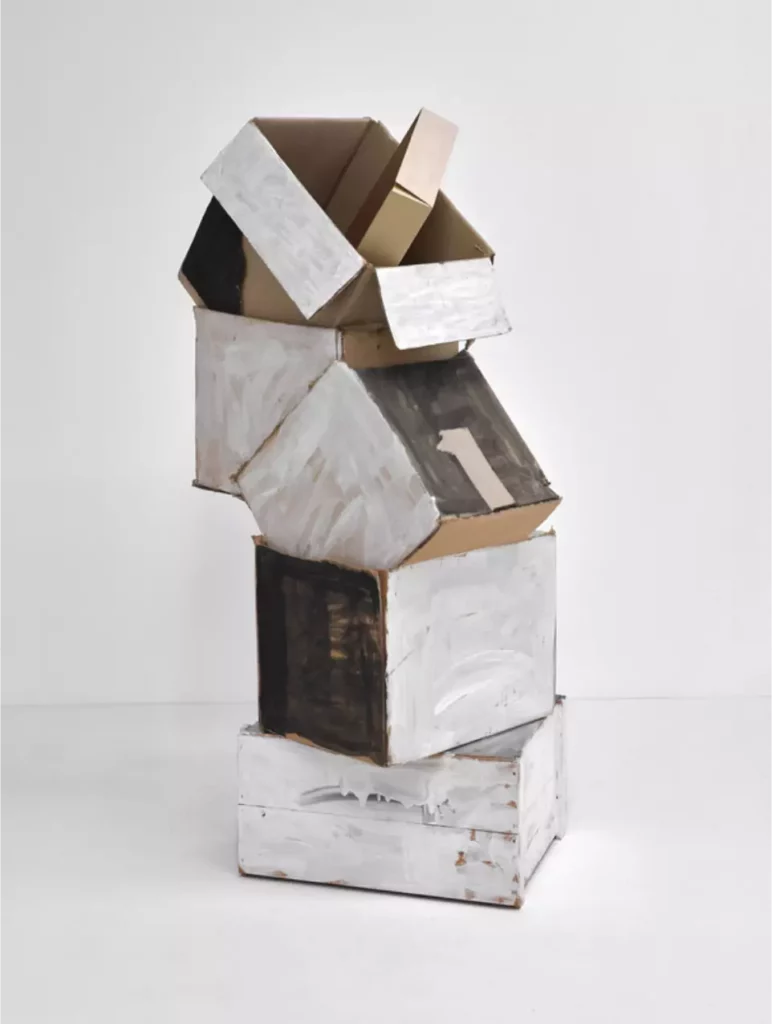 Austrian artist Oswald Oberhuber (1931-2020) found his first inspiration in the post-war movement of informal art. He created sculptures in plaster and bronze that interpreted in three dimensions this new painting that advocated the expressiveness of the material and the spontaneity of the gesture. Borrowing from Leon Trotsky the concept of "permanent revolution", the artist declared in 1956 that the absence of form is the general maxim of his artistic practice, as well as an attitude towards life. He makes then of the "permanent change" the watchword of his negation of the aesthetic and social norms. In this way, his rebellious work opens up to recurrent transformations throughout his career, seizing all mediums and moving from one style to another: conceptualism, realism, Pop-influenced paintings, assemblage and collage, political posters. As a gallery owner and exhibition organizer, Oberhuber has led more than 600 projects, some of which have been important innovations in Austrian contemporary art. As a long-time professor and rector of the University of Applied Arts in Vienna, he also influenced the cultural and educational policies of his country, shaping the artistic conduct of several generations.

Oswald Oberhuber represented Austria at the Venice Biennale in 1972 and participated in Documenta 6 (1977), Documenta 7 (1982) and the São Paulo Biennale (1983).

For this new exhibition, Abraham&Wolff is showing a cardboard sculpture and a nude drawing in collaboration with the KOW gallery (Berlin), which bear witness to this free and anarchistic approach.