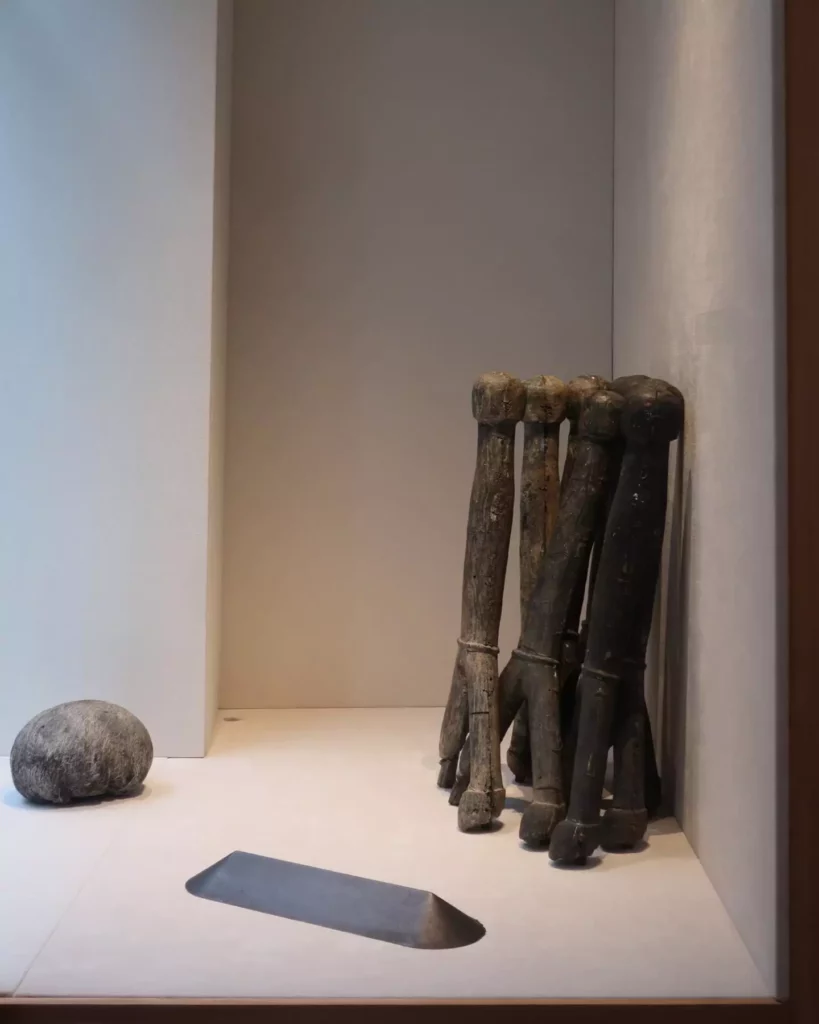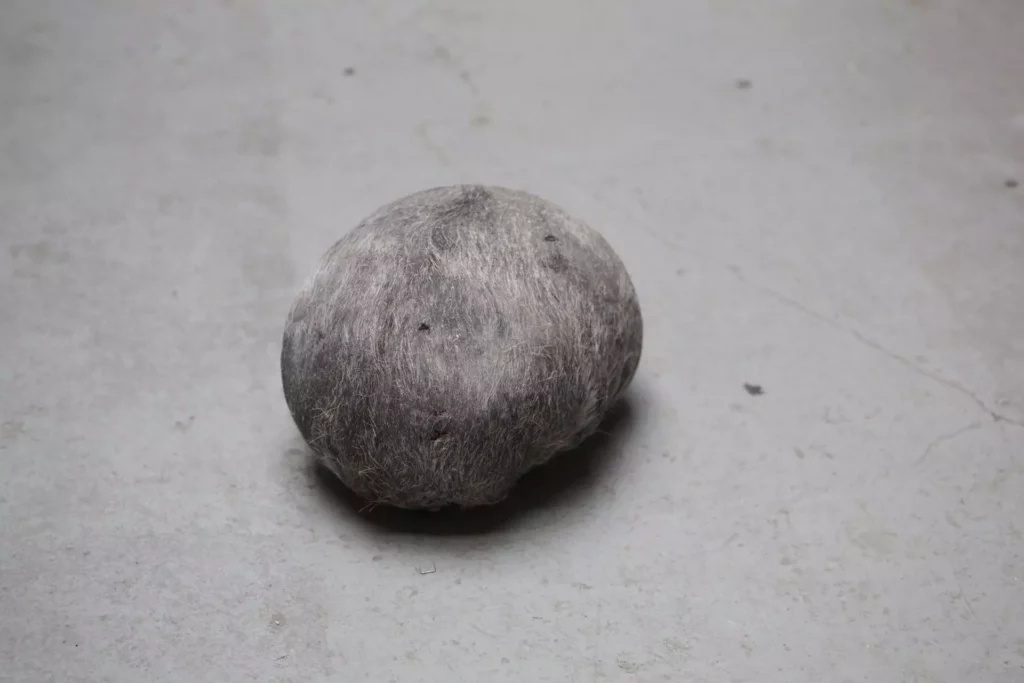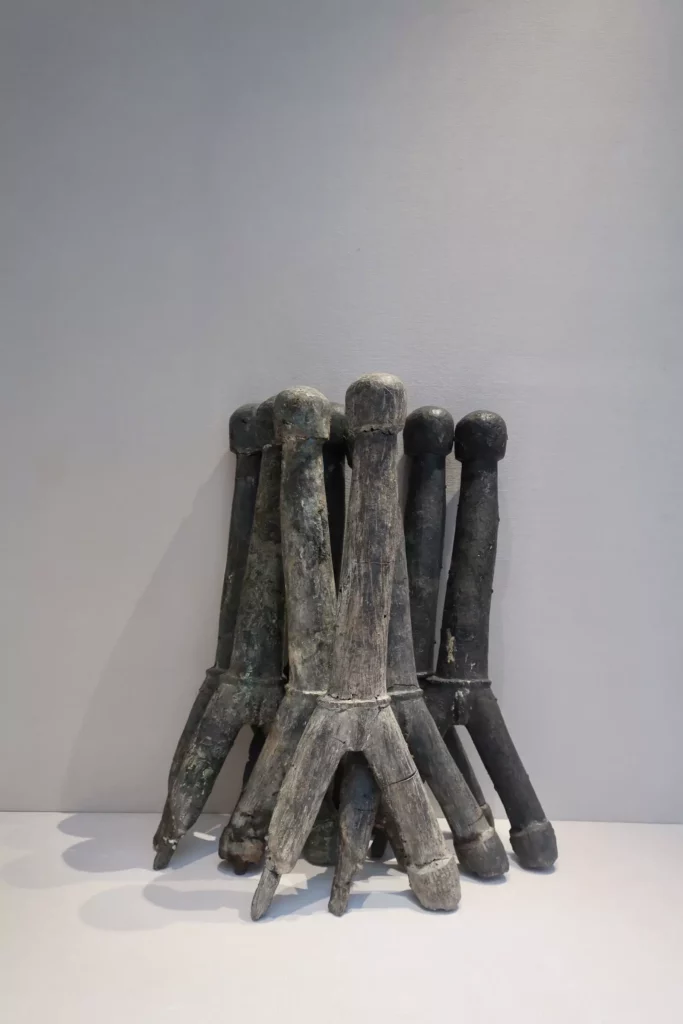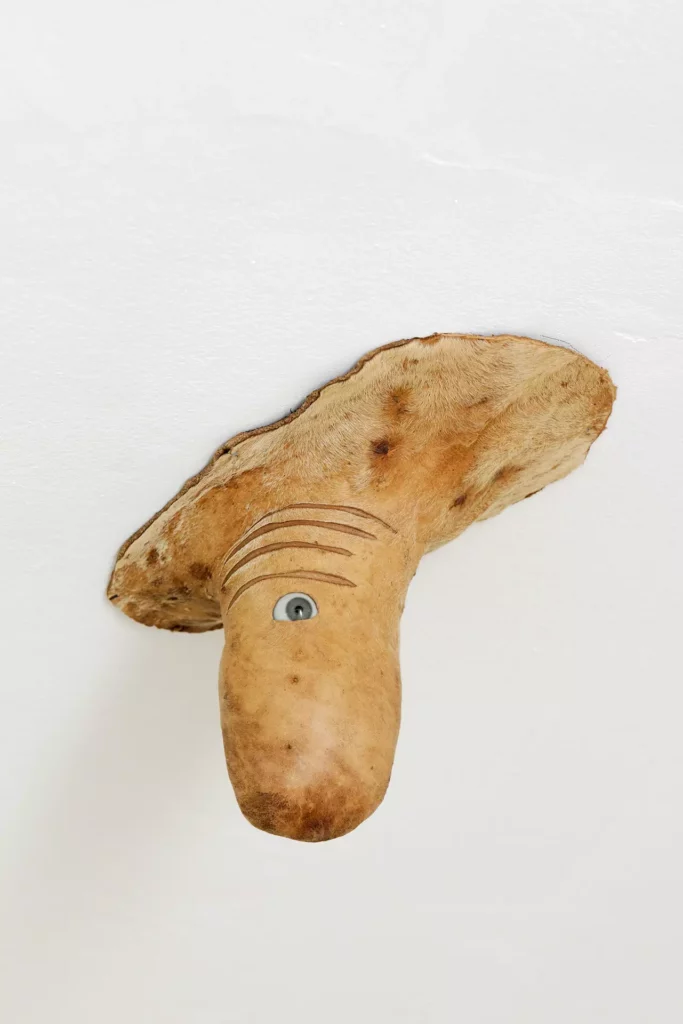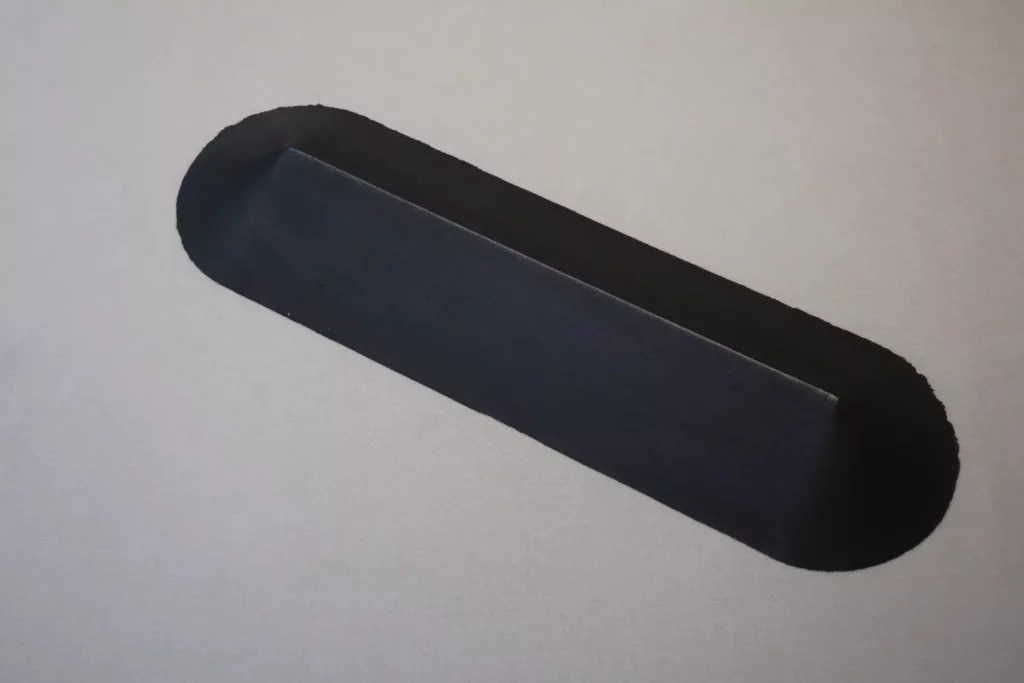 French visual artist Jean-Marie Perdrix (born 1966) has developed his work far from the institutional and commercial framework. His sculptures are the fruit of a slow contextual process made of an encounter with a place and its human, social and economic specificities. Working with cast iron, plastic and bronze, the artist has conducted extensive research on the various casting techniques that have led him to workshops and factories in Georgia, Serbia, Mexico, and especially Burkina Faso. In this country, in Koudougou, the artist befriended master bronze casters with whom he made an impressive series of casts with lost flesh. Bust of dogs, heads of donkeys and horses where the cast metal comes to mingle with the bones and coal, leaving in evidence the stigmata of the violent transformations through which the material has passed.
Sensitive to the issue of pollution in Africa, Perdrix and his Burkinabé collaborators have also developed a technique to recycle and melt plastic bag waste. Using this material, the artist created the Yabas series (2002-2023), black plastic casts of an authentic totem pole, before setting up – still in collaboration with his local partners – a permanent activity of recycling this harmful waste into school furniture. The objects resulting from this production are thus emblematic of a practice that links artistic, social and political issues without didacticism.
Jean-Marie Perdrix's work has been exhibited at the IAC in 2018 on the occasion of the Otium#3 project, at the Marian Goodman Galery (New York) in 2017, at the Biennale d'art contemporain de Rennes in 2016, and at the Fondazione Giuliani (Rome) in 2013, on the occasion of the exhibition The Promise of Melancholy and Ecology, curated by Chris Sharp.
For this new exhibition, Abraham & Wolff is pleased to exhibit a selection of works that includes a cast iron sculpture belonging to the Elusive Forms series (1987 – 2017), a work belonging to a series titled Your Pair (2017), a sculpture belonging to a set of pieces elaborated from recycled plastic cast in upturned animal skins, and a set of eight Yabas.