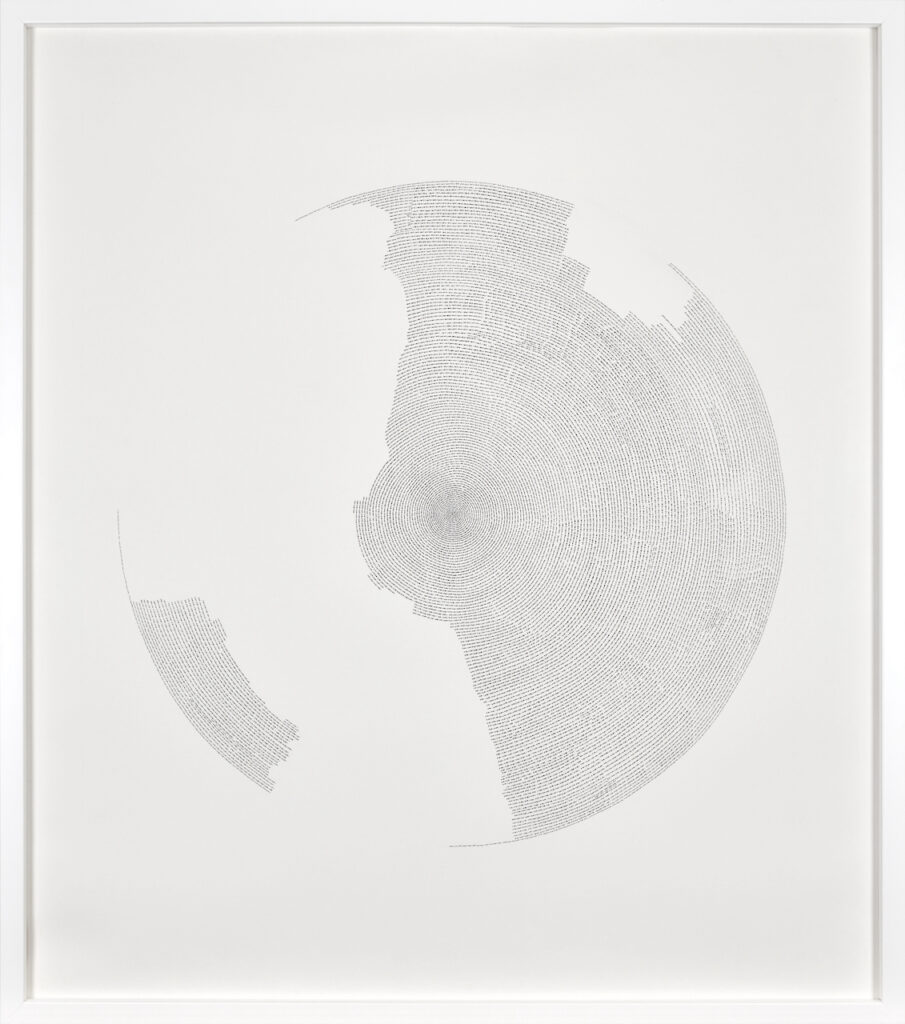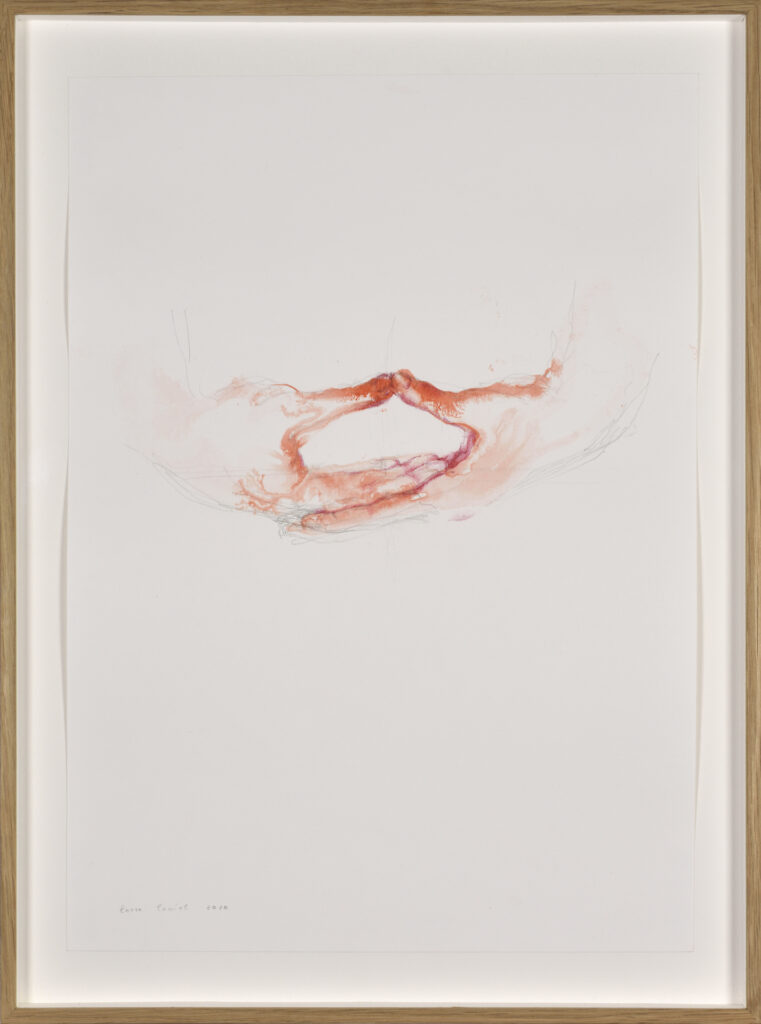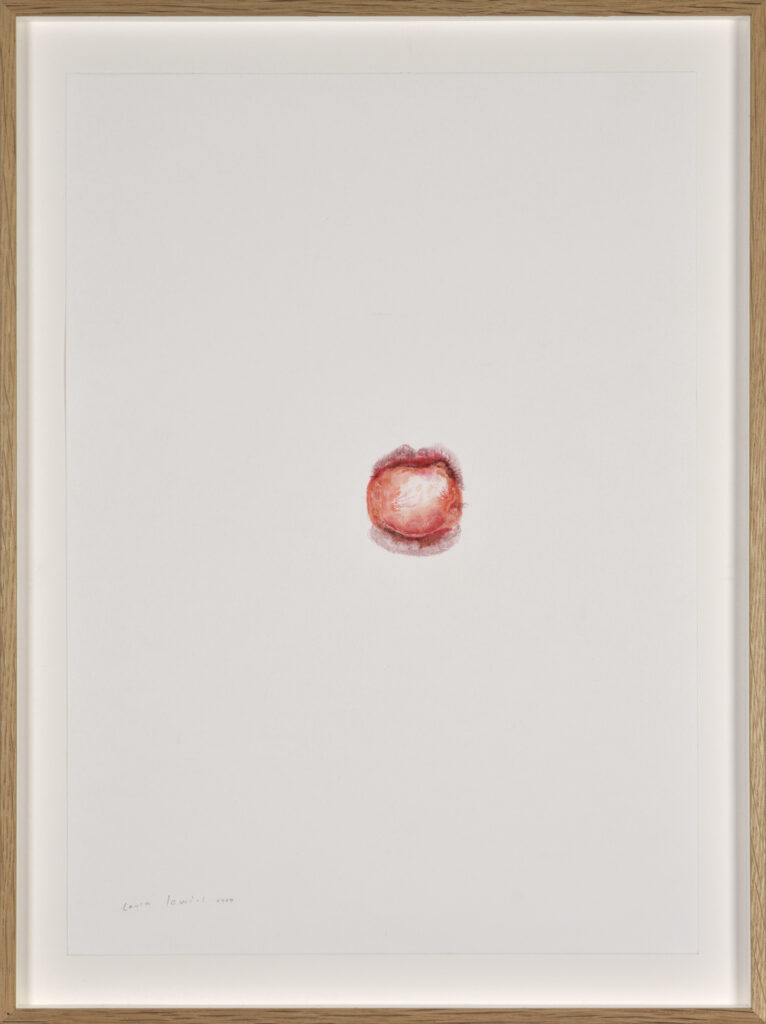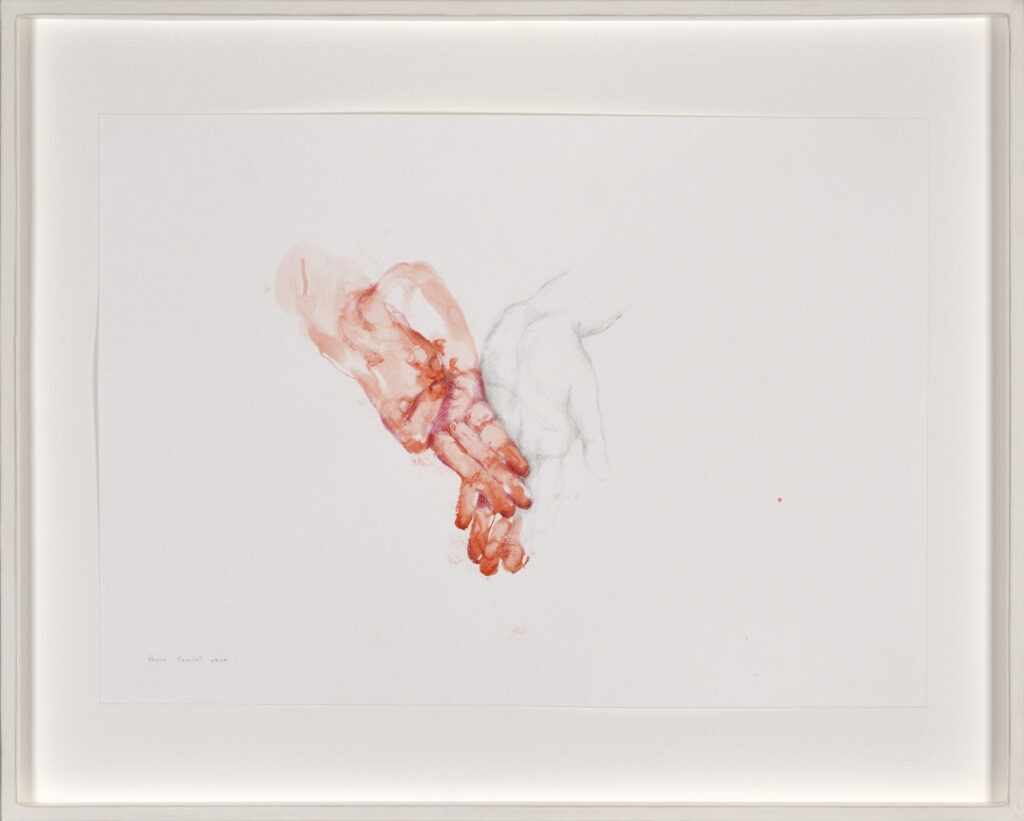 Known primarily for her installations, Laura Lamiel (b. 1948) has maintained a practice of drawing throughout her career.
In 2018, the development of an installation entitled Forclose was an opportunity for the artist to elaborate motifs, the production of which she describes as follows: "I decided to unfold this piece (Forclose) and I started to make drawings that took on their own. I made them, for several months, late at night. I had the energy, but I had to wait for it to arrive, I had to have the right gesture. I prepare the inks and the papers, and then there comes a moment in the night when it's right, I can go, and it can last two or three hours. I started to draw a whole vocabulary of languages; I rushed around on sheets of paper, smearing them (…), opening my mouth, making heads, rhizomes, plants come out." (Interview with François Piron, in LL, Paris, Paraguay Press, 2019). Continued during the confinement of 2020, this series entitled Intimate Territories is also composed of lungs, hands or faces caught in interlacing lines. Although impulsive and imbued with a violence underlined by red inks evoking the energy of blood, the whole gives off an impression of fragility and serenity.
The artist had already practised this asceticism of work before, in a series of large circular drawings in the form of myriad pen strokes ritually aligned to form concentric circles. Titled 3 years, 3 months, 3 days, in reference to the traditional length of the retreat that aspiring lamas must make in Tibetan Buddhism, these drawings are akin to spiritual exercises based on repetition. The one we are exhibiting is thus composed of the repetition of the syllable "om", in reference to the Buddhist mantra Om mani padme hum, whose sacred syllables should lead the reciter towards enlightenment. It is accompanied by three drawings from the series Territoires Intimes.
These works by Laura Lamiel are exhibited in collaboration with the Marcelle Alix gallery (Paris).